Connecting with you
Welcome to the third edition of Connecting with you in 2022. Included in this issue is information on managing with the rising cost of living, another update on our expansion of our In-House Maintenance team through our insourcing project, and a case study on a neighbourhood that has seen a fantastic improvement.

Click on a heading below or scroll through the page to read the updates.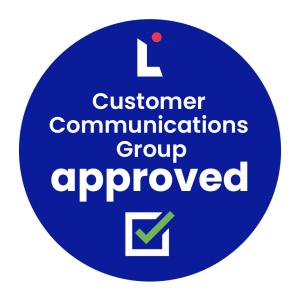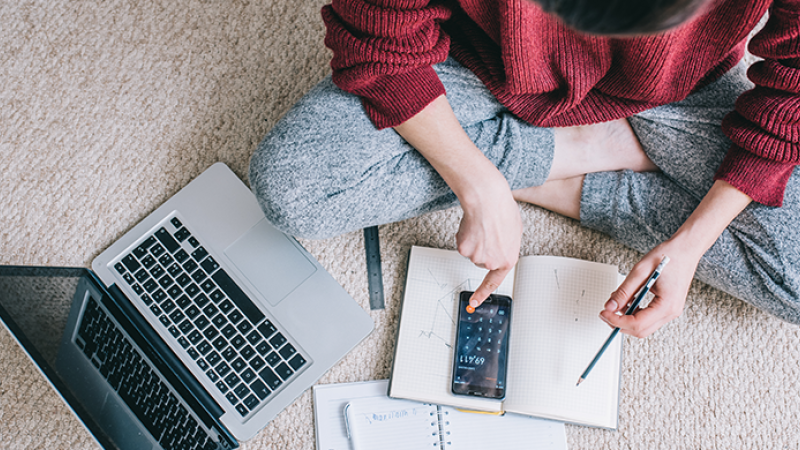 1 min read
Supporting you with the cost of living
With the cost of living continuing to rise, we know this is a worrying time for many customers. To help you through this challenging time, we want to make sure you are aware of the support available to you.
With the cost of living continuing to squeeze household budgets for our customers, we know this is a worrying time for many with the price of food, fuel, energy and other everyday expenses at extremely high levels.
To help support any of our customers struggling with the cost of living, we wanted to make you aware of some of the ways you can get help. You can find more details about all of the support outlined below here, as well as some additional support from other charities and organisations.
Our Tenancy Sustainment team is one source of help, as well as our Tenancy Support Fund.
The Be Money Ready section of our website is dedicated to helping you to manage your finances, with resources on topics including saving money, managing debt and more. We also have an energy advice section on our website, which has a wide range of tips and advice on dealing with the high cost of energy currently.
The Government are offering a range of payments designed to support people. These include one-off payments for people with disabilities and a winter fuel payment for pensioners.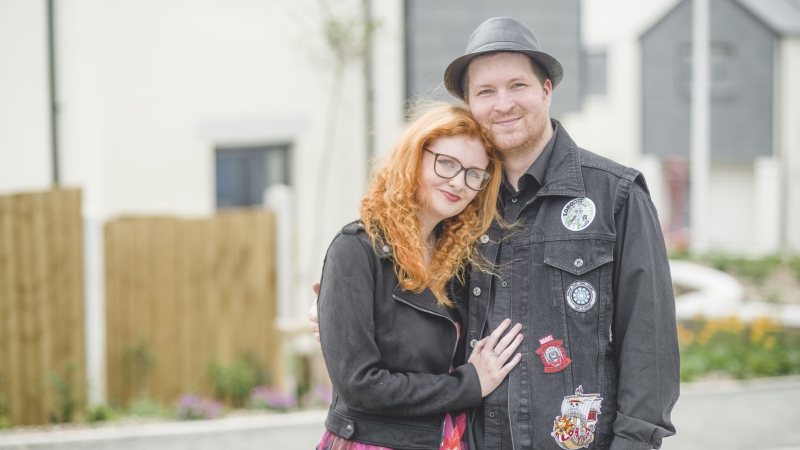 2 min read
First home joy for couple
We're delighted the Laskey family will be moving to one of our 39 affordable homes at our Ashburton development. Find out more about their story and how you could move into a new affordable home.
We are delighted to have helped a couple with two young children secure a move to their first home in our Ashburton development recently.
The move means that Jake and Robyn Laskey and their two girls, Ava and Alyssa, will be able to stay in the area near to Jake's family. We are committed to providing homes for local people in the South West, so we are delighted that we have been able to help Jake and Robyn stay where they feel is home for them.
After living in a ground floor flat with no garden, the family are looking forward to their future in their new home, which offers more space for the children to grow up in.
With this being the first major affordable homes development in the area for 22 years, the 39 homes will offer an exciting future for people who will be living there.
Robyn said: "It's going to really improve things for us and change our lives. Especially for our eldest daughter who has been asking Santa for a garden for the past five years. This is going to have such a positive impact on all of us.
"The houses are just so beautiful. We've got two daughters and they are desperate for a garden and the gardens here are so big – they couldn't be better. So, we couldn't be happier with being able to move to this development."
A huge congratulations to the Laskey's for their exciting move!
If you'd like to find out more about our affordable homes or any of the other homes we offer, try out our Home finder tool.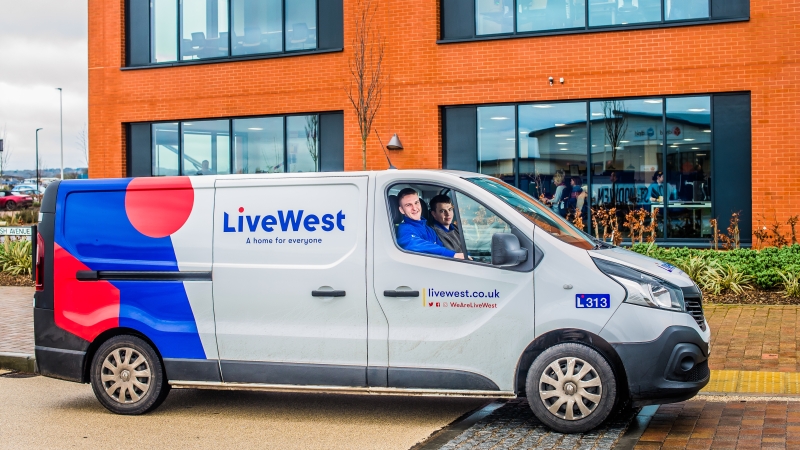 1 min read
Our insourcing project continues
We are continuing to insource services to increase the capacity of our in-house services for customers!
We have continued to increase the capacity of our In-House Maintenance team, who support LiveWest customers by carrying out repairs and work in our homes.
So far in the project, we have insourced the following services:
MD Group, who had been delivering a day-to-day repairs and voids works service since 2014 to 2,700 properties.
NKS, who had been delivering kitchen and bathrooms planned programme since 2014 to 11,000 properties.
MD Group (Electrical), who had been delivering electrical inspections, testing of electrical installations and testing of smoke and co alarms since 2014 to 11,000 properties.
As of 1 June, we have also insourced Gregor Heating. Gregor Heating has been carrying out responsive gas repairs, service and boiler installations on behalf of LiveWest to over 6,500 of our homes in the northern area of our operations including Bristol, South Gloucestershire, and Gloucestershire.
This is another step for us towards having the same high-level in-house service for our customers across the South West.
Join us
We're recruiting
Find out what jobs are available and what it's like to work at LiveWest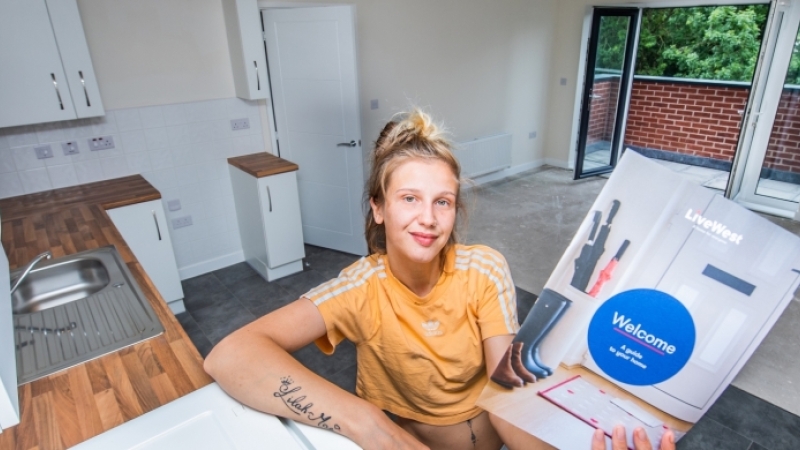 1.5 min read
A fresh start for Chloe
We recently welcomed Chloe and her one-year-old daughter to their new home in Bristol. Find out more about Chloe's story and how you could move into one of new developments.
We have recently welcomed Chloe and her one-year-old daughter to their new home in Bristol, one of the new 32 affordable rented flats at our Hartcliffe development, giving them the opportunity to call a place their own.
Chloe had previously moved into a mother and baby unit after giving birth to her daughter, meaning she was living in shared accommodation with little space. Moving into her new flat now gives her plenty of space to watch her daughter grow up.
Chloe said: "I was so excited when the property came up on the Home choice and felt so lucky when I got a successful bid.
I am going to love being here and watching Lila grow, she has space for her toys now and it's nice to have my own fridge, where I haven't got to share with other people. I love the open plan living, the balcony and the view.
LiveWest have been really supportive around grants available to me so it's nice to know the support is there where I need it.
This is the first time I have lived on my own, this is my opportunity to create a new life for me and Lila May, I have been dreaming of this day for so long."
We are delighted to have welcomed Chloe and her daughter, and wish them well for their future on our Hartcliffe development, which will include several unique features including a new community orchard, wildlife corridor and natural play areas when completed.
If you are looking for a new home, check out our Home finder tool.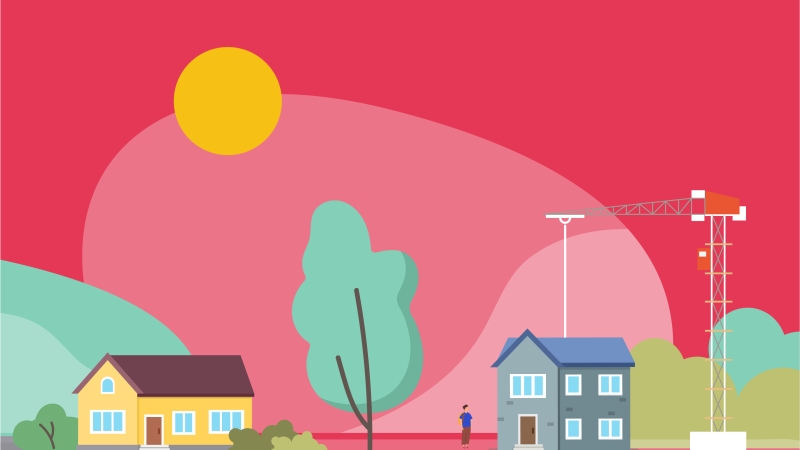 1 min read
Finding solutions to small issues at home
Our solve an issue tool can help you to resolve problems you've got in your home, garden, estate, communal areas and even with anti-social behaviour.
Have you got a small issue in your home that you're not sure how to solve? Our solve an issue tool can help you to sort any problems you're having, whether it's to do with your home or garden, in your estate or communal area, or to do with anti-social behaviour.
As well as giving advice on how you can resolve the issue you're facing, there is also information on who is responsible for fixing certain issues, for example with your boiler. This means that you can either contact us to fix the problem if we're responsible, or you can organise a repair yourself if it's something you are responsible for.
Some popular topics on our solve an issue tool include:
Damp and mould
Fixing heating systems including boilers and radiators
Unblocking drains
Issues with noise
Replacing or fixing issues in communal areas
You can use the solve an issue tool below to search for quick fixes and advice to small problems in your home.
Solve an issue
Use our property help tool to get quick answers to your problems, including damp and mould.
×
We recommend searching using three or four words that best describe your issue, as this will help us match an answer for you e.g. damp and condensation or boiler not working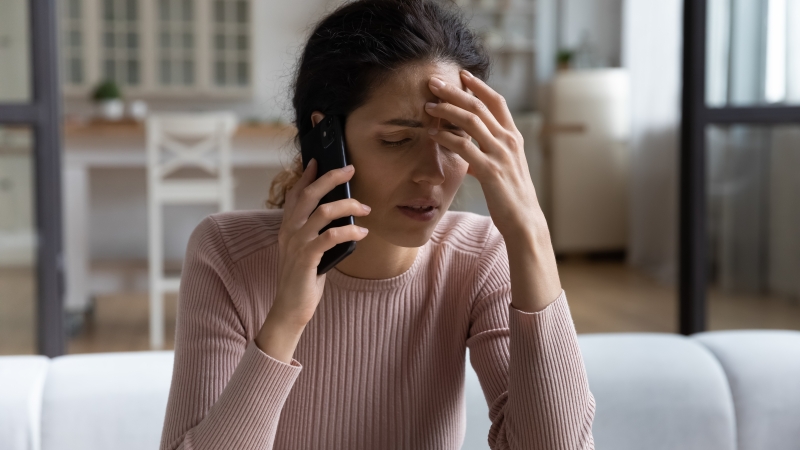 1.5 min read
Have you received any suspicious calls about compensation?
Housing providers across the UK are receiving reports of customers receiving suspicious calls from third-parties offering to get them compensation.
Customers have been letting us know about people pretending to be from LiveWest, saying they can obtain large sums of compensation for you if you have a significant repair to your property which you have reported to us that we have not done in a reasonable time.
This is something being reported by housing providers across the UK, with third parties advertising their services because they could make lots of money from these claims whether they are genuine or not.
If you've been contacted by someone that you think it suspicious, think carefully before acting and please contact us to let us know as we can advise you if this is genuine or not. It is highly unlikely you would receive the level of compensation you are told you could, even if you were able to prove you had a legitimate claim against us. It can be a very stressful process, and you may well end up out of pocket despite services being advertised as no win, no fee.
The legal disrepair law, which these claims are made on, only applies to significant repairs which could potentially affect your health and wellbeing. If you have reported this type of repair to us and we have not resolved it yet, please contact us before you decide to sign up with claims lawyers.
If we have not dealt with your case correctly, we are committed to putting it right for you. You can also use our complaints process, and if compensation is due to you then we will pay it directly to you rather than to claims lawyers, as they will take a large chunk of the money for themselves.
If you have a repair outstanding, please be assured that we will get to you as soon as we possibly can. Our repairs service is experiencing a high demand, which you can find more about here. We are working hard to reduce this backlog, for example by insourcing more services in-house to increase our capacity.
Energy advice
Find out how you can manage your bills, save energy and the support available for you if you are struggling.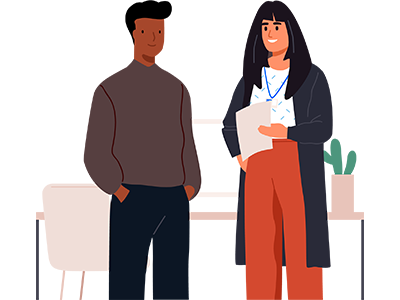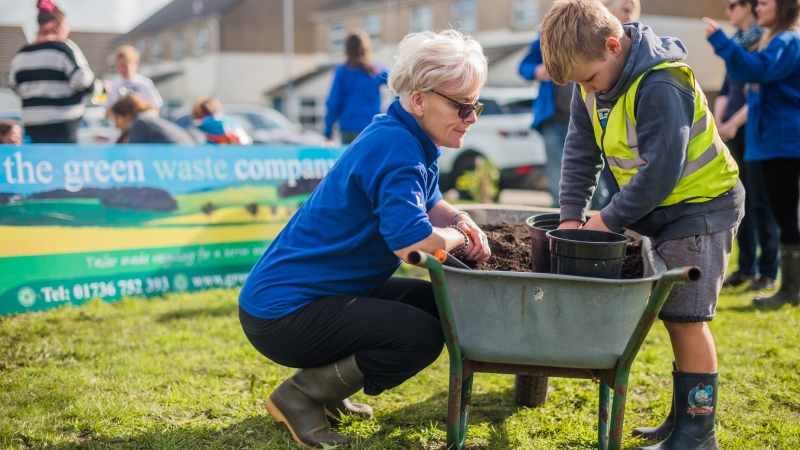 1 min read
Summer holiday activities for families
The South West is an amazing place to spend the summer. To help families enjoy the holidays, we have created a guide to our top picks for free events and activities.
Providing homes for 80,000 people across the South West, we know how spoilt we are for things to do over the summer, whether it is enjoying the many stunning beaches or getting involved with the wide range of events and activities on offer.
To help families to make the most of the summer, we have created a new section on our website dedicated to activities over the summer holidays. With the cost of living tightening household budgets, we understand many may be worried about managing over the summer, so we have given our top picks for free family events and activities throughout the region.
We are also committed to sustainability, so we have created some guides for eco friendly activities, which you can check out here. We have also put together some advice on green travel in the South West.
We hope you have a lovely summer full of exciting activities!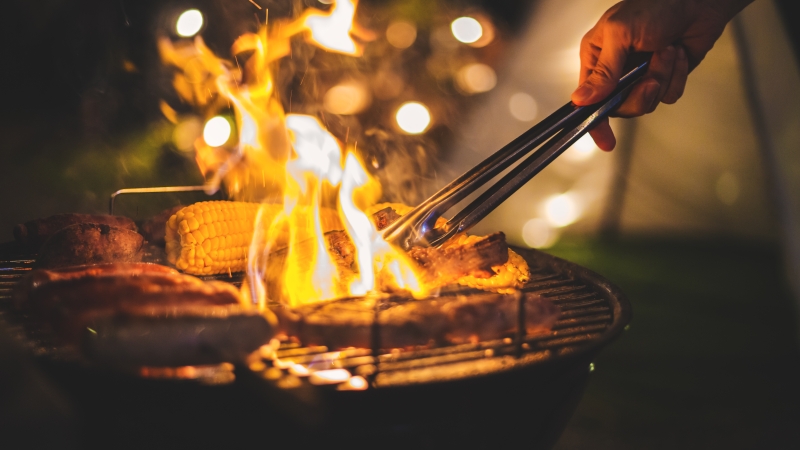 1 min read
Staying safe this summer
To help you enjoy summer safely, stay up to date with our latest advice on barbecues, hot weather, storing flammables and more.
Helping customers to stay safe in their homes is one of our priorities. To help keep you safe, we are continuing to develop the Your safety section of our website, which has information and advice on a wide range of topics, including on fire safety, gas safety and general health and safety around the home.
We have also been providing advice to help you enjoy summer safely, with information including:
We'll be providing more seasonal updates as we head into autumn and winter, particularly as temperatures drop and heating is used more, so keep an eye out for more on Your safety soon.