Connecting with you
Welcome to the second edition of Connecting with you in 2022. In this issue we take a look at managing your energy bills, a success story for one of our customers who has gone from homelessness to a new shared ownership property, and much more.

Click on a heading below or scroll through the page to read the updates.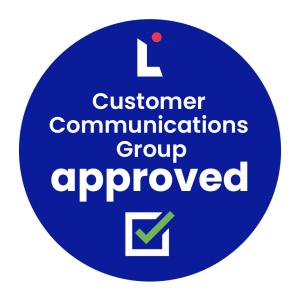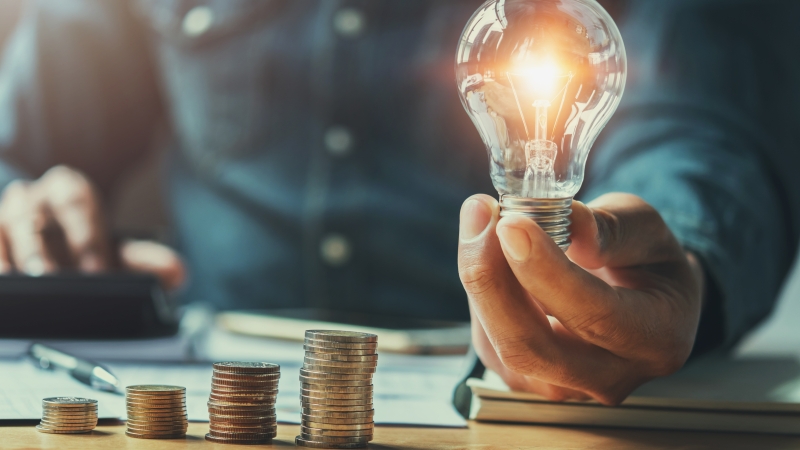 1 min read
Supporting you to manage with the rise in energy costs
We have recently launched our new Energy advice page to help you with rising energy costs.
The cost of your energy bills will likely have increased from the start of the April, with the energy price cap having increased by 54%. We know that this is a stressful time with many wondering how to pay bills, but we are here to support you by equipping you with information on how to stay in control of your bills.
To help you, we have recently launched a new Energy advice page, which contains information on how to save energy, manage your bills and access support, as well as information on energy appliances in your home and guidance on the grants and loans available to you.
Our Energy Advice Officer, Lucy, has been listening to your concerns and we are continuing to update the Energy advice page with new information relevant to the issues that matter to you. We have also been working with energy advice agencies to get the most up to date information possible.
If increasing energy bills are affecting your ability to keep up with your rent payments, our Tenancy Sustainment team are here to support you. Your Income Officer is also here to help you manage your rent payments if you are struggling; you can find yours using the Find my Income Officer tool on our website.
View our Energy advice page now for more information.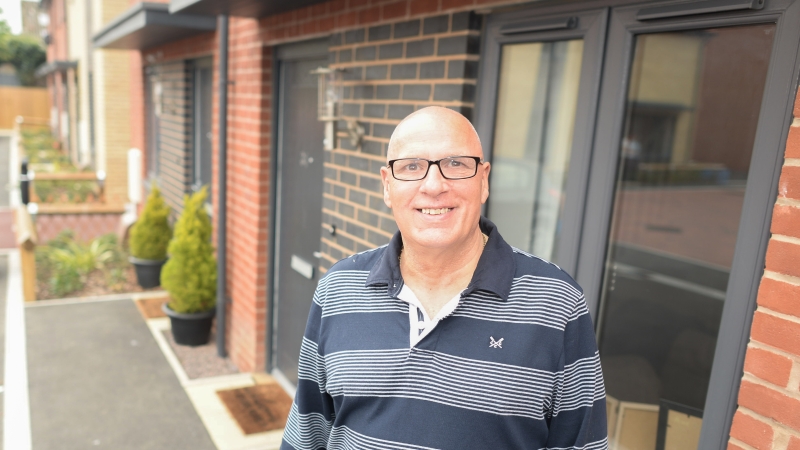 2 min read
From homelessness to shared ownership at our Ilminster scheme
We are delighted to have helped a customer, Malcolm Gage, move into a new shared ownership home after being homeless.
We are delighted to have recently supported a LiveWest customer, Malcolm Gage, make the move from homelessness to a new shared ownership home at our Ilminster scheme, after previously struggling to find suitable accommodation.
Having become homeless before living in a hotel for over a year, Malcolm had previously applied for one-bedroom properties in Chard with the town council, however he wasn't successful in securing any of these homes. After applying for a shared ownership home with us, Malcolm is happy to be in his new home, 1 of the 85 affordable homes at the Ilminster scheme.
Malcolm said: "I worked in the factory that got knocked down here to build these houses on and they smashed it up and built it in 18 months.
"When I moved to the factory opposite, I was seeing all these houses go up and I was like it's nice for people to get houses like that in this area and now, I'm in one of them.
"I fell in love with the houses while they were being built so it's great to be living here. It's quite amazing because you look back at your life and think 'I'm never going to get one of those houses' and thanks to LiveWest I'm here and enjoying every minute of it.
"It is absolutely amazing because I have this lovely home for the rest of my life. I know it's shared ownership but that's not a problem for me because when I come to sell it, if I do, that money I put down will still be there.
"I'm relaxed here too so it's good to have my own home. I came from a horrendous situation where I couldn't see a light at the end of the tunnel but eventually everything turned out alright. I've got this home now and it's lovely so I'm happy to be here."
A huge congratulations to Malcolm – we hope you'll be very happy in your new home.
If you are interested in shared ownership or moving to our schemes, use our website to find a home now.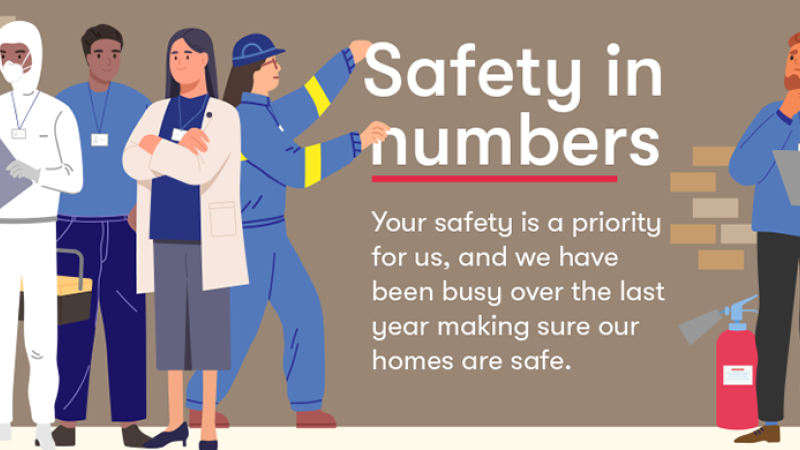 1 min read
How we have kept you safe over the last year
The safety of our customers and colleagues is a priority for us. For World Day for Safety and Health at Work, we are looking back at some of our achievements for you over the last year.
On Thursday 28 April we celebrated World Day for Safety and Health at Work. We took the opportunity to reflect on what we've been doing on safety over the last year for you, as health and safety is a priority for us every day.
We are proud to have helped many of you over the last year, and our teams have completed an incredible number of jobs including:
1,480 fire risk assessments
172 legionella risk assessments
1,290 asbestos inspections in communal areas
22,280 gas safety checks
5,380 electrical safety inspections
We have also carried out reviews of how we keep you safe from legionella, fire and in lifts, so you can have the confidence that we are doing the right things to protect you. Our safety standards have also been reviewed, which you can find here.
We have also been working hard to keep our colleagues safe including when working in your homes, for example with an increase in training and making sure any incidents are dealt with quickly.
We would like to thank you for helping us to keep you safe, whether that's through reporting any issues in your home or by making use of the information on Your safety to stay safe. We launched Your safety in October 2021, and there is now a wide range of information and resources to keep yourself and your home safe. Find out more.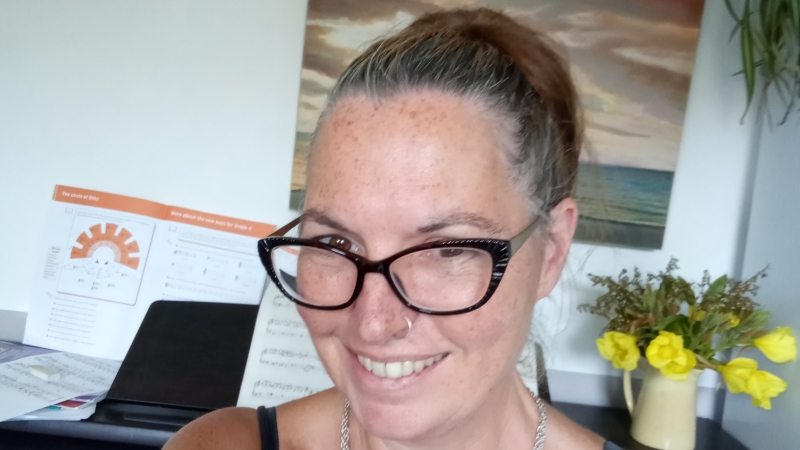 2.5 min read
A week in the life of a Customer Engagement Officer
Find out what a week in the life of Shonac, a Customer Engagement Officer, looks like.
It's an unusual week for me this week as I normally only work part time, Monday to Wednesday, but as we are so busy this week I'm working a full week to be able to fit everything in.
Monday
Morning finds me driving in the direction of Camborne. My destination is a sheltered scheme in Cornwall to hear what our customers have to say about parking. The A30, once such a familiar part of my working day pre-pandemic, is relatively quiet, allowing me to fully appreciate the rich Cornish landscape. Not for the first time, I feel very fortunate to be in this job.
The focus group goes well. My colleague presents the parking proposal and I frantically transcribe the conversations, whilst making sure that everyone has the opportunity to share their thoughts on our proposal.
Tuesday
I'm on Facebook duty. It's my day to cover our YourViews Facebook group, our team inbox, and any other incoming customer communications. I post a request for volunteers to help with procuring our new Devon and Cornwall grounds maintenance contracts, and I am really pleased with the number of customers that want to get involved. We also get lots of comments about unrelated issues, which I ask customers to contact me separately about so I can pass the feedback on to my colleagues. For example, a customer wants to know when we are going to remove the rubbish from the end of his street, and another wants to know why we don't plant more flowers.
Wednesday
In the morning it's the networking session for engagement practitioners from Devon and Cornwall. Agenda items include the White Paper, Together with Tenants, and engaging with shared owners.
In the afternoon I work with the Research and Insight team finalising the sheltered parking questionnaire, which will go out as a paper document to all our sheltered customers.
Thursday
I've organised a virtual training event. The session is being delivered by Tenant Participation Advisory Service (TPAS) and is attended by members of InFocus, and customers and staff from other organisations. The training explores new ways of presenting scrutiny findings and is a great opportunity for staff and customers to network and share experience and good practice.
Friday
It's the final focus group for the sheltered parking review, and it's taking place online using Teams. I'm feeling proud because prior to the pandemic it would have been hard to imagine running a virtual session for any customers.
It's a good turnout with 15 joining, some independently, some with the support of friends and family members, and some with staff from their scheme common rooms. My colleague presents the parking proposal whilst I look after the virtual room. It's a contentious issue, but we keep the discussions positive and on point.
For many of our customers with disabilities or health issues the difficulty of travelling and the risk associated with face-to-face events is a huge barrier. I'm pleased that we are able to offer the online option as undoubtably there are people here who would not otherwise have been heard.
At the end of the day, I log off with a sense of fulfilment. I've spent my week hearing from lots of different customers through a variety of channels about things that really matter to them which is, after all, the purpose of Customer Engagement.
Join us
We're recruiting
Find out what jobs are available and what it's like to work at LiveWest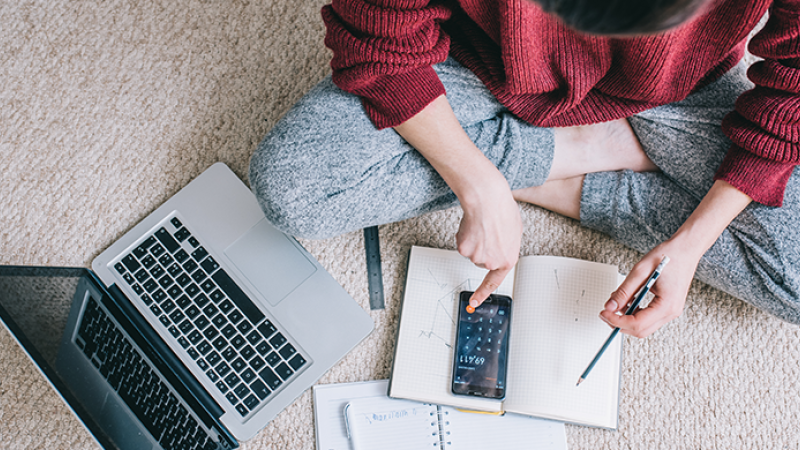 2 min watch
Watch: Need support with your increased rent?
At the start of April customers rent was increased following our annual rent review. If you are worried about managing your money, there is support available for you. View our video from February for more information.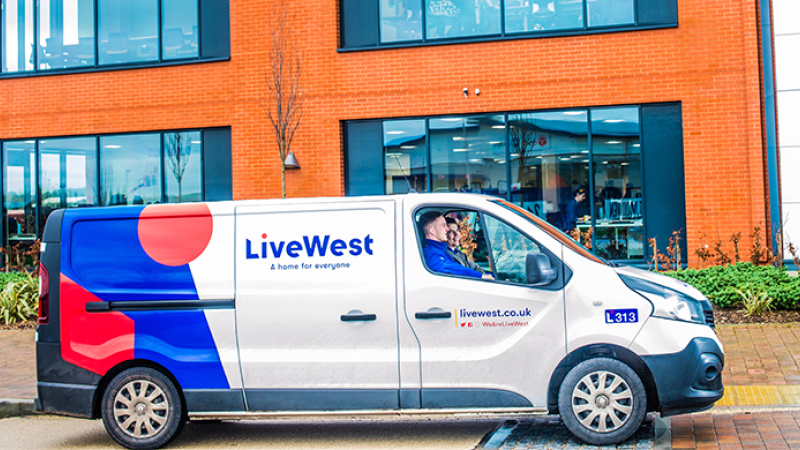 1.5 min read
An update on our repairs service
We are currently experiencing a high demand for repairs. Find out what we are doing to reduce the backlog and resolve your repairs as quickly as possible.
Repairs are one of the major services we offer for customers, with emergency and non-urgent repairs being common requests. Our property team complete around 100,000 repairs for customers each year, which works out as around 8,500 monthly or 400 daily.
We are currently in a situation where a range of circumstances have led to significant demand for repairs, which is unfortunately resulting in some customers waiting slightly longer than we would like for their repair to be completed. For example, the storms the region experienced back in February saw an additional 1,500 repairs reported mainly due to damage to fences and roofs.
Covid-19 is also still having an impact on our service delivery. Colleagues and customers who have contracted Covid-19 are still isolating to prevent transmission of the virus, which means that some jobs are taking longer to complete. We have also seen some cases where repairs have not been reported during the pandemic until recently, which has created an increase in the number of repairs we have registered.
We are working hard to get through the backlog of repairs, which is around 40% higher than we would normally expect, and we appreciate your patience whilst we prioritise cases where there is a health and safety risk. To help us ensure your repairs are completed as quickly as possible, we are taking the following actions:
We have recruited a new minor projects team who will be completing some of the more complex repairs in Cornwall and Devon. We are also recruiting a similar team in the Bristol area.
We are recruiting additional trade operatives in localised areas where we are seeing greater demand for repairs.
We are also using additional contractors to help us with a number of repairs.
If you need to report an urgent or emergency repair, please contact us by phone. If you have a less urgent repair, please get in touch with us by private messaging on social media or by completing our online form.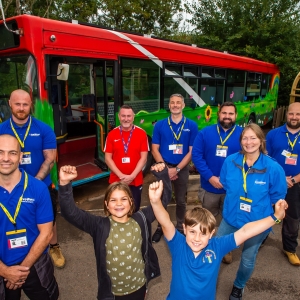 Community Stars
Nominate yourself or someone who has done something amazing for a LiveWest community.
Nominate now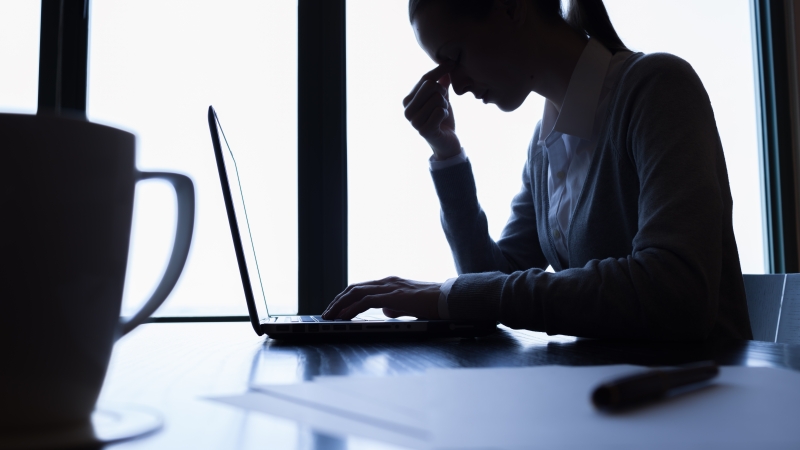 1 min read
Protecting yourself from scams
Scams are on the rise, with reports of fraudsters pretending to be from LiveWest. Find out how you can keep yourself safe.
It is likely that at some point you will have encountered scams or fraudsters trying to get your personal information. With cases of scams reported to be on the rise in the UK, it is important that you are aware of how to spot them, including if it is someone pretending to be from LiveWest.
We are aware that from time to time our customers receive calls from people pretending to be us. They might ask you about repairs, or your rent account in order for them to get into your records. If you suspect that the call may not be genuine, then you should proceed with caution.
To help verify whether the call is genuine, we recommend getting the callers name and phone number, and asking to phone back later. You can contact us to check if you are not sure, and we can help to verify if the call was genuine.
If something doesn't feel right, then it's important you don't share any personal details which scammers can use.
If you want to learn a bit more about scams and how to protect yourself from them, then you can make use of the free Barclays Digital Wings course, which you can find more about here.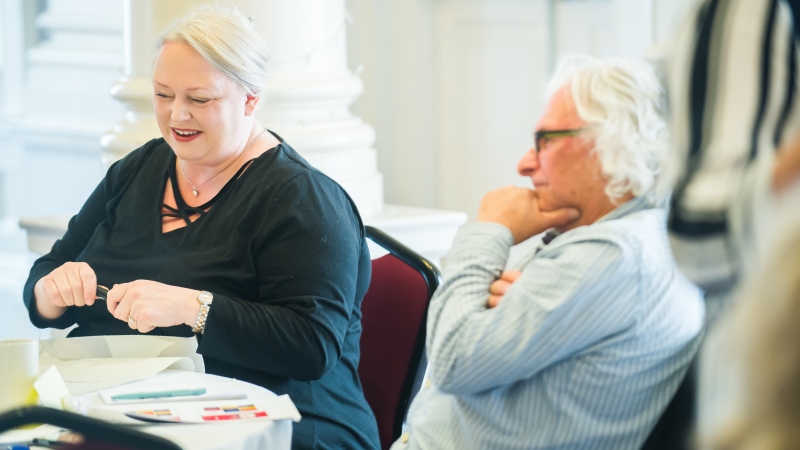 2.5 min read
Have your say on LiveWest and our services
Did you know there are a range of opportunities you can get involved with to help develop our services for customers?
The views of our customers are so important to us, and your feedback has been central to helping us develop and improve our services. We are always keen to get your views and opinions, and we have a range of ways you can get involved and have your say, giving up as much or as little time as you can give. Below is some information on some of the opportunities, but you can view the full details on our website.
InFocus
Our Customer Scrutiny group, InFocus, is looking for new members to help examine how we develop and shape our services for customers. This is a great opportunity for if you like to question, encourage, positively challenge, work with others to find answers and like sharing your views.
No matter what your background, skills or knowledge is, we want to hear from you and customers from throughout our diverse customer base. We'll support you to make the most out of the role, and you'll benefit from developing some useful skills and experiences as part of the role.
Find out more about some of the current InFocus members.
Estate Services Champions
When the area where you live is well maintained, it helps you to love where you live. Estate Services Champions play a really important role by reporting back to us each month about the standard of their ground's maintenance and communal cleaning. This can be when things are going well but also if there are improvements required.
We're looking for new Estate Service Champions to help us make sure we're looking after the areas where you live as best as possible. The role will only take a small amount of your time each month, and could mean brilliant things for where you live.
Michelle, an Estate Services Champion, told us:
"Being part of the Estate Service Champion programme has been really beneficial for me. The information provided by the LiveWest team is very clear and the form each month is very quick and easy to use, with picture guidance on what poor and good would look like. The report happens at the start of the month, so it's easy to remember and you get a reminder too, and anything I have reported (such as littler on site) has been managed quickly and effectively. It's helped to establish a really good relationship between LiveWest and myself as a resident and the whole estate has benefited as a result. It's helped me to understand what the staff looking after the grounds are expected to do, such as getting the big icy hedge cut - big win!"
Find out more about being an Estate Services Champion.
Customer Communications group
Our Customer Communications Group is looking for new members to help ensure LiveWest communications are as relevant, engaging, accessible and easy to read as possible. The customer volunteers in this group have been involved in different campaigns and the development of content for the LiveWest website and social media, so that customers are hearing about the things they care about in the best way possible.
If you're interested in getting involved with any of these opportunities or the others available, you can sign up using our online form.
Solve an issue
Use our property help tool to get quick answers to your problems, including damp and mould.
×
We recommend searching using three or four words that best describe your issue, as this will help us match an answer for you e.g. damp and condensation or boiler not working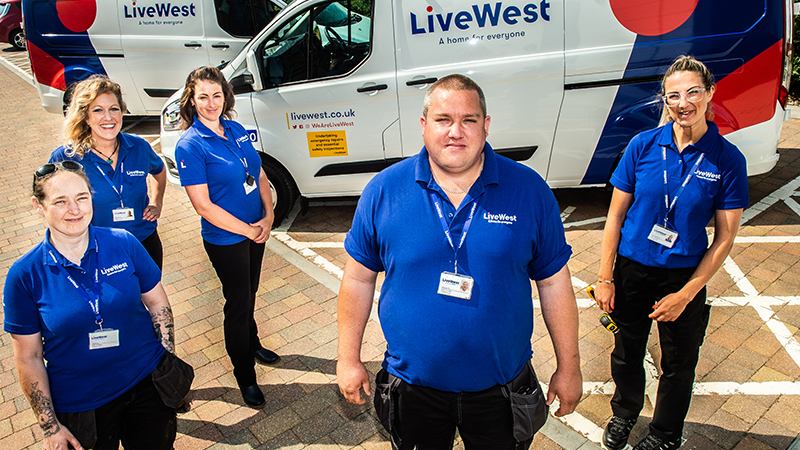 1.5 min read
Expanding our in-house services for customers
We have continued to expand the services we deliver in-house for customers.
We are currently working on increasing our capacity to deliver works and services in-house, which will allow us to deliver better service and value for money for you. Our aim is to gradually insource key services including repairs, voids and servicing, and we started the project in July 2019 with repairs and voids (under the Spectrum Property Care contract delivering works to 1,800 properties).
We have completed the next stage of this project, and we are happy to provide an update for you on progress to date.
In January 2022, we insourced services formerly from MD Group, who had been delivering a day-to-day repairs and voids works service since 2014 to 2,700 properties.
As of 1 April, we have insourced the following:
Kitchen and bathrooms planned programme. NKS have been delivering a programme of approximately 400-500 replacement kitchens and bathrooms annually since 2014 to 11,000 properties across Bristol, Bath, and Somerset areas.
Electrical Testing. EmmDee Electrical have been delivering inspection and testing of electrical installations, along with installations of smoke and co alarms since 2014 to 11,000 properties in the Bristol, South Gloucestershire, and Gloucestershire areas.
To support the insourcing, we are also recruiting Day to Day Repairs Multiskilled Technicians, Electricians and Gas engineers to join our In-House Maintenance Services (IMS) team. This is an exciting time for LiveWest, and we are really looking forward to welcoming our new colleagues into our IMS team at LiveWest.
This is the next step towards providing a single in-house service across LiveWest which, once complete, will ensure that we are providing the same high-level service across all the areas in which we operate.
Read the full update on the expansion of our in-house services here.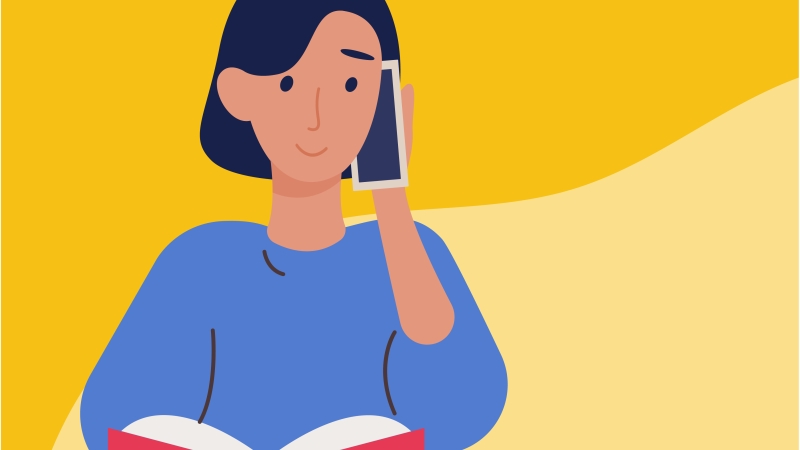 1 min read
Giving us your feedback
By giving us your feedback, we can provide the best service possible for you.
We are committed to providing the best service possible for you. To help us achieve this, it's really useful when we receive feedback on how we're doing, whether it's positive or something we need to work on. We always try to get things right, but sometimes things don't quite go to plan, and your feedback helps us to learn from this and make sure our services are working well for you and other LiveWest customers.
You can give feedback or raise a complaint by:
Completing this form on our website.
Giving our Customer Services team a call on 0300 123 8080.
You can also get in touch with the Housing Ombudsman Service, which LiveWest is a member of. The Housing Ombudsman is a free and impartial service which investigates complaints customers have made about their housing provider. You can ask the Housing Ombudsman for advice and support, as well as a formal review of how we have handled your complaint once we have concluded an investigation, so you can have confidence you will receive a fair outcome. Find out more about the Housing Ombudsman on their website.