We want to give all our customers the opportunity to understand how our business works and influence how our services are delivered. Take a look at the numerous resident engagement activities you can get involved in.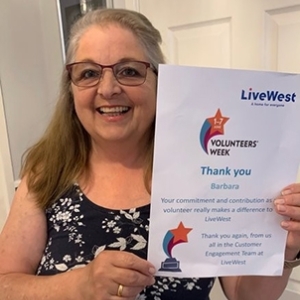 InFocus
InFocus is the name of our customer scrutiny group. We currently have over 25 members who are located across the South West.
Meet some of our members
InFocus 
InFocus is the name of our customer scrutiny group. We currently have over 25 members who are located across the South West They work in partnership with the business to help:
Make sure our customers' priorities are heard and acted upon.
Review our performance and focus on key issues for us to address.
Act as a sounding board for proposed changes to service delivery and policies.
Consider value of money and help identify what services our customers' value.
Identify and celebrate what we are doing well.

The group have been working with us since May 2019 and in that time, they have helped us to shape our:
Customer Services strategy
Customer Engagement strategy
Annual report for customers
Empty Homes Standard
Aids and Adaptations Policy
In January the group carried out a review and graded our performance over the last 12 months against the Together with Tenants charter.
You can read the outcome of this review here

InFocus carry out three independent reviews of different services each year. The group look at lots of different information to decide on which services they will review. Each review involves reading lots of different information, interviewing LiveWest staff, researching best practice and hearing the views of other customers through surveys, social media and focus groups. Once a review has been completed InFocus write a full report containing their observations and recommendations for improvement.

The group have recently completed a review how we manage tenancy breaches and enforcement including ASB. In total the group made a total of 15 recommendations with LiveWest accepting 13 of them.

Following the success of the last review InFocus are now mid-way through a review looking at how we handle complaints, the plan is to have completed this by the end of August. In September the group are looking forward to reviewing how we manage service charges.
If you are interested in finding out more about InFocus please contact us: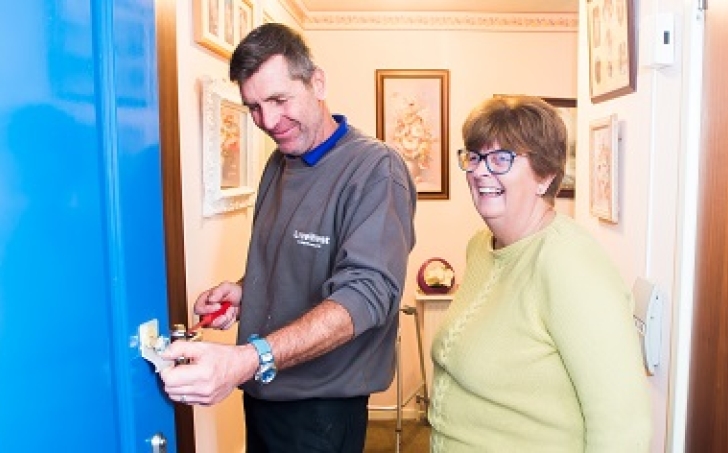 Estate Service Champions
Our Estate Services Champions work in partnership with us to gather feedback on how our grounds maintenance, communal cleaning and communal fire alarm contractors are performing.
Our Estate Service Champions initiative has been shortlisted for an:
Find out more below: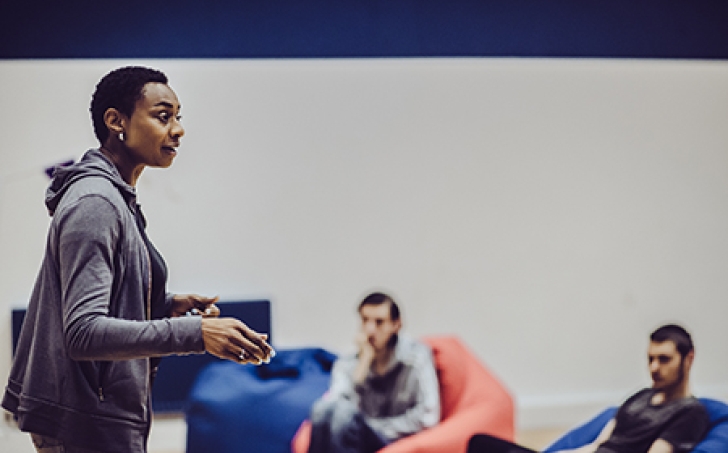 Your views matter to us
Take part in our exciting campaigns for you to give your views on our different services, strategies and policies.
If it's once a month or even once a year we really want to hear what you have to say. We'll be asking for your views in a variety of ways, including surveys, polls, questionnaires and focus groups.
Take a look at how your feedback has helped to develop our services here:
Find out about the Together with Tenants campaign.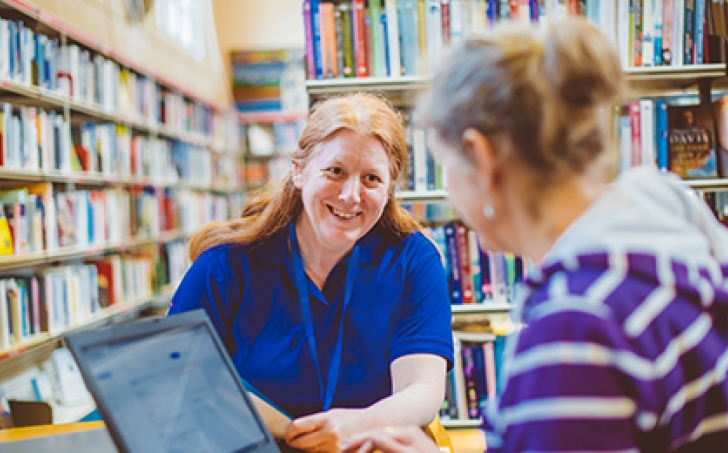 Shared Ownership Virtual Panel
Do you live in a shared ownership home? Would you like to work with us to improve the services that you receive? Join our Shared Ownership Virtual Panel today.
As part of the group, we will ask for your feedback about our services and proposed improvements.
The group meets virtually every 6-8 weeks on a Thursday from 6.30-8.00pm.
Join the group here: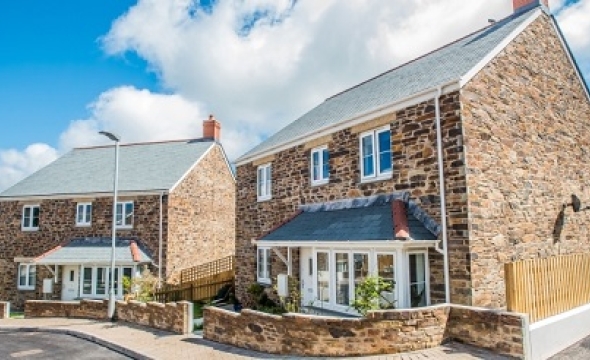 Ways we can support you
We want to make it easy for you to be involved, so we:
Provide training and support so that you can develop and enhance your skills and knowledge.
Provide additional support in order for you to participate in engagement activities.
Provide information in alternative formats and languages.
Lend or provide IT equipment where required.
Pay travel expenses and help arrange travel if needed.
Pay child care and carer costs.
Our Customer Engagement team can help you in a number of other ways too.
Meet our Customer Engagement team here: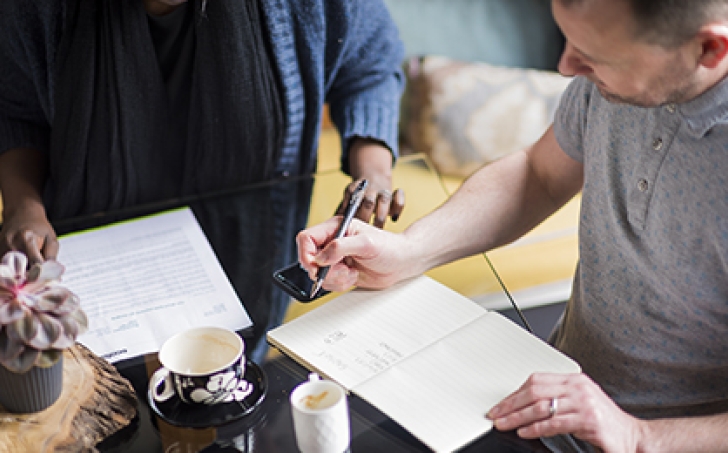 Procurement opportunities
When we look to procure services, whether this is hiring grounds maintenance contractors, or selecting the design of the taps in your new home, it's important that we provide our customers with opportunities to be involved in these decisions.
To support you to get involved in these opportunities, we can provide full training help you to learn about how to procure services and be part of procurement interviews.
Recent examples of procurement projects have been around reviewing our contracts, selecting an out of hours emergency provider and selecting cleaning contractors.
We are committed to make sure you can join in by providing support towards childcare and travel expenses.
Sign up here if you would like to get involved: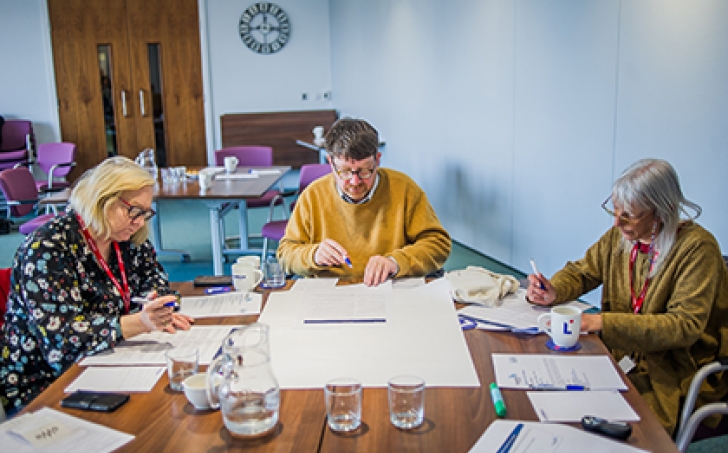 Residents' associations
Residents' associations are groups of residents who work together to improve where they live.
It's a great opportunity for our customers to share ideas, solve problems and have a say in how things are run. Typically activities include organising and running social or educational events.
Read our Residents Association handbook to help you get started:
Customer Communications Group
Join our Customer Communications panel, a group which will work in partnership with us to ensure all customer facing communications are relevant, engaging, accessible and easy to read. The group will meet virtually in the comfort of your own home and full support will be provided by a member of the customer engagement team.
Contact us here if you would like to get involved.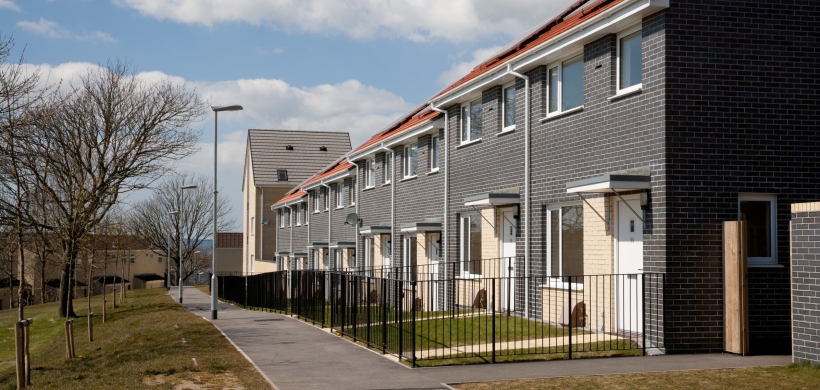 Tackling Stigma Working Group
LiveWest are part of the Tackling Stigma Working Group. Dr. Amanze Ejiogu & Dr. Mercy Denedo have written the Stigma and Social Housing in England report and are keen to get feedback.
The report can be found here, with questions for you to give feedback on, on page 59.
You can give your feedback here until 31 October.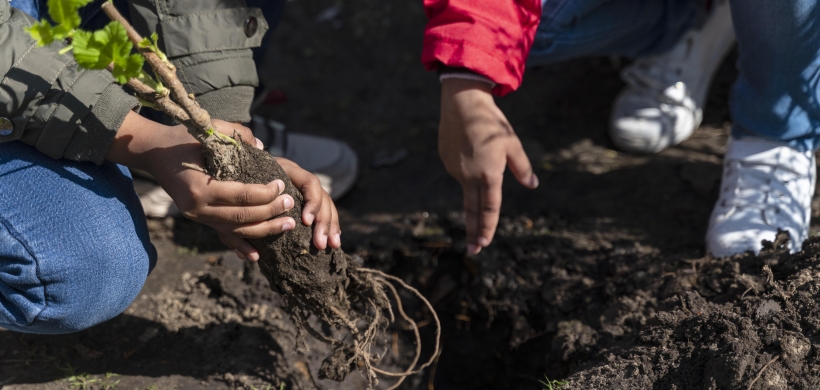 #iwill Green Youth Board 2021-22
We are looking for passionate and innovative young environmental revolutionaries to join our first Housing Green Youth Board. We want you to support us in shaping our approaches to outdoor spaces in communities and work to engage the rest of your community in campaigning for change.
Click here to get involved.