Linda Nash
Chair
As Chairman of Knightstone, Linda led the board to merge with DCH and became Chair of LiveWest in March 2018.
In addition to housing, Linda has many years' experience of leading and working with a diverse range of boards in key areas such as the development of strategy, governance and risk management
Past and present roles include Chair of Audit for Royal College of Obstetricians and Gynaecologists, Somerset NHS Trust, Chairman of Kings Schools, Chairman of Somerset Partnership NHS Foundation Trust, Chairman of North Somerset Community Partnership and a Supervisory Board member of the European Institute for Governance Awards.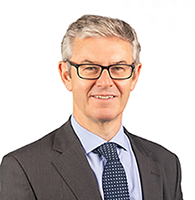 Paul Crawford
Chief Executive
Paul has worked in property management and residential development for the past 27 years. Prior to being appointed as CEO of LiveWest he held the position of Group Chief Executive at DCH for nine years and Managing Director at Sovereign HA for five years. He is also a member of Homes for the South West (formerly HAILO), an influencing and lobby group focusing on investment to address the various housing challenges in the South West.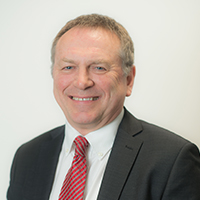 Melvyn Garrett
Deputy Chief Executive Officer/Executive Director of Finance
Prior to LiveWest, Melvyn was the DCH Group Director of Finance/Deputy Chief Executive. Melvyn has extensive finance and operational experience, having joined DCH from Motorola Mobility in 2013, where he was Europe, Middle East, and Africa Finance and Operations Director. He also previously held finance, strategy and chief executive positions in the transport, electronics and distribution sectors; with eight years spent in the USA.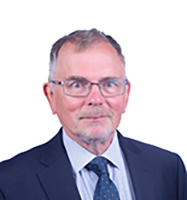 Andrew Wiles
Andrew has extensive, senior-level, experience as an affordable housing professional, both as a practitioner and as a policymaker. From 1995 to 2009 he was the Housing Corporation's Regional Director for the South West. Andrew joined the DCH board in February 2013 and was appointed to the LiveWest board in 2018.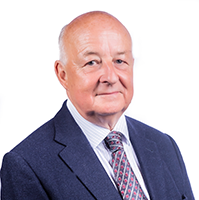 John Newbury
John is a qualified housing professional with wide and senior experience as a local government director, and as advisor to government, to the commercial sector and to social landlords. He has been Director of Housing & Regeneration for a public services PLC and a non-executive director. John joined the DCH board in October 2016 and was appointed to the LiveWest board in 2018. John is also Chairman of Richmond Housing Partnership.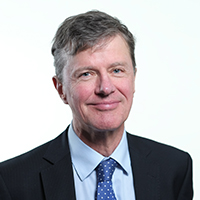 Tom Vaughan
Tom is an experienced board director, who has lived in North Somerset for almost 30 years. Most of his career was spent in leadership roles at Unilever and BP, and he was a Marketing and Strategy Director for six years at housing association Affinity Sutton. He has a number of non-executive posts including chair of the supervisory board of FLO Cert, the Fairtrade Foundation subsidiary. He is also a volunteer and director at Clevedon Pier. Tom was appointed to the Knightstone board in May 2016 and the board of LiveWest in 2018.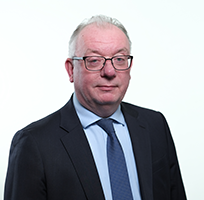 Anthony Durbacz
Antony is a chartered accountant with 25 years' commercial experience as a Finance Director with major international companies. He's held executive leadership roles in blue chip companies in both the UK and Europe. He has experience in all aspects of business management including financial control, business development, strategic planning, and corporate governance. Antony was appointed to the Knightstone board in November 2015 and joined the LiveWest board in 2018.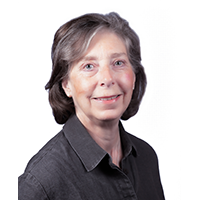 Jenefer Greenwood
Jenefer qualified as a chartered surveyor and has worked primarily in development. Jenefer served as a non-executive director of The Crown Estate. Jenefer was awarded an OBE for services to the real estate industry and voluntary service to young people. Jenefer joined DCH as a board member in August 2015 and was appointed to the LiveWest board in 2018.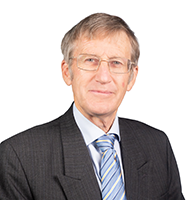 Tony MacGregor
Tony is an accomplished Finance Director with executive experience in international reinsurance and in social housing as Group Finance Director of DCH. He has non-executive experience in social housing and as a charity trustee. Tony joined the Knightstone board in November 2015 and was appointed to the LiveWest board in 2018.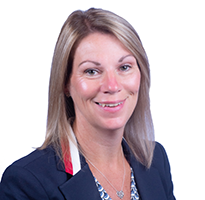 Jacqueline Starr
Jacqueline (Jac) joined our LiveWest Customer Services Committee in January 2019 and she is now a member of our board as a non-executive. Jac is the current Chief Executive Officer for the Rail Delivery Group (RDG). Previous roles have included Chief Operating Officer and Managing Director of Customer at RDG, Director of Experience at Barclays and Head of Experience at O2.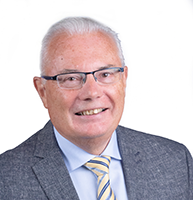 Philip Stephens
Phil trained as a quantity surveyor and has worked in construction and house building for over 40 years. He also has over 25 years of experience at director level. Previous positions include 10 years as Executive Director for Development and Commercial at Sovereign and director roles at Willmott Dixon and Maxim Homes and board member for The Housing Forum.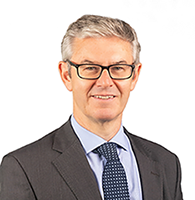 Paul Crawford
Chief Executive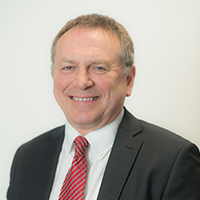 Melvyn Garrett
Deputy CEO/Executive Director of Finance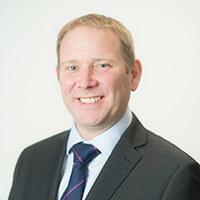 Ian Fisher
Executive Director of Business and Digital Change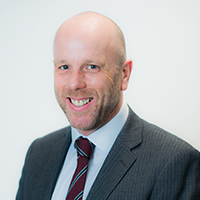 Russell Baldwinson
Executive Director of Development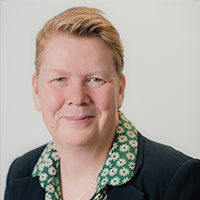 Suzanne Brown
Executive Director of Operations