Connecting with you
Welcome to 2021's first edition of the customer online magazine. This is the third issue and you can find former issues in the links above.
In this issue, we are excited to share with you the latest news and updates from LiveWest including a Day in the Life of our Estates Officer, Simon, our £500,000 in grants support since the start of the pandemic, our support for foodbanks across the region and much more.

Click on a heading below or scroll through the page to read the updates.
Please note that some images on this page were taken before Covid-19 social distancing was introduced.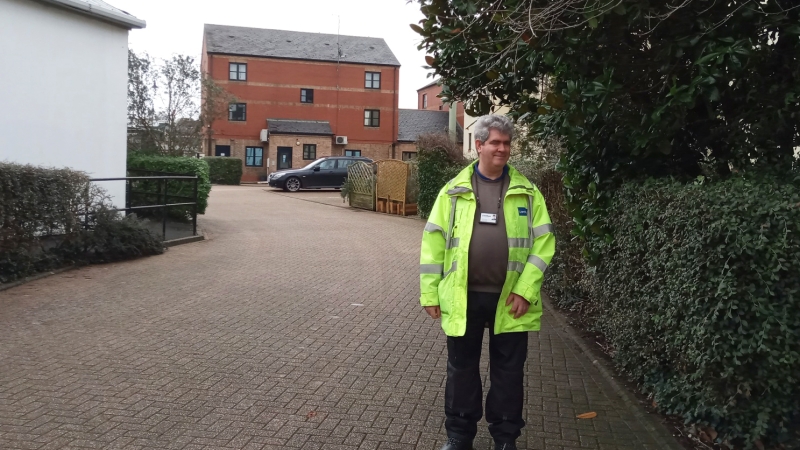 3 min read
Day in the Life of our Estates Officer, Simon
Read about a day in the life of one of our Estates Officer's, Simon.
My name is Simon and I am an Estate Supervisor based at a housing scheme in Barnstaple. I am a lone worker and have been doing the job for 23 years. Find out about my day below.
7.30am - I arrive on site and met by a resident (socially distanced outside) as they have concerns that a homeless man was spotted trying to gain entry to the laundry room.
I thanked the resident for the information and then go and check everything is secure. I like to do a tour of the whole site when I arrive and check if I need to report any damage to the police, while at the same time checking to see if I need to log any repairs.
The only thing I find is a light out in one of the communal stairways. I then check that the communal areas are free from obstruction, such as dumped furniture and refuse. Thankfully it is all clear.
8am - I go to the store cupboard and put on my PPE, collecting my cleaning materials, before sanitising the communal touch points, I like to do this before too many people are up to protect everyone's safety at this time.
9.30am - At my site office I check who may be coming to the site today. I have the weekly Fire Alarm Test by the Fire Safety Officer at 11am and a socially distanced site meeting with colleagues and contractors outside this afternoon as we are looking to upgrade the landscaping.
As I start to go through emails my mobile phone rings and a resident, who moved in last week, would like a key to store her bicycle outside in the bike shed. I head over to meet the resident outside so she can sign a form and I then give her the key.
10am - The council has just emptied the refuse bins, so I clean around the area and put the bins back in position.
10.30am - Back at my office, I complete a monthly health and safety form, and email that over to my manager before the Fire Safety Officer arrives outside.
11am – The Fire Safety Officer needs to work in some tight communal areas where it is difficult to socially distance. So I stay outside and warn anyone wanting to go into the building
There are a few fire activation points away from the fire alarm panel, so I reset the panel for him to limit the time that the fire alarm will sound.
11.45am - Back at my office, I print out some letters for residents, which were sent out from the Community team. The letter is about a consultation which they will be undertaking with residents to find out the improvements they would like to see to their outside space and any security improvements. I then put the letters up on the communal notice boards.
1pm - lunchtime
2pm – Myself, other colleagues and contractors take part in a site meeting about how to improve the gardens. Most of the hedges were put in 30 years ago, a couple of trees are dying, and we explore the prospect of the seating area being placed away from the parking spaces. We then look at the boundary wall, which is quite low and not difficult for people to climb over. The contractor will put forward some costings for the suggestions they have, and we will consult residents.
3pm - I take a telephone call from a contractor, informing me about putting up scaffolding next week to repair a broken gutter on the second floor. Next one of our Repairs team turn up in their van to drill out a lock, so I let them into the building. I return to my office and tidy my desk before going home.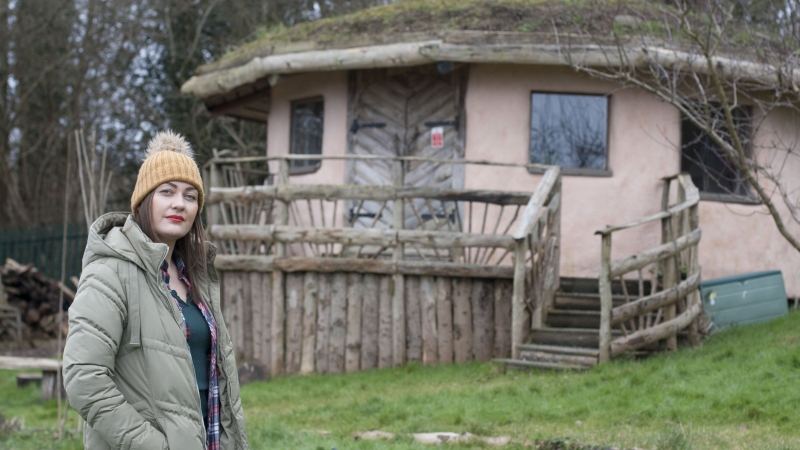 1 min read
We've given over £500,000 in grants to support communities since the start of the pandemic
During the last year we have given more than £500,000 in grants. From funding to helping customers with white goods to providing grants for local schools to purchase IT equipment.
A recent example of how our grants have been used came last year when we awarded a £3,000 grant to Heart of BS13 to support the expansion of their community space. Over 500 residents benefited from accessing the roundhouse and garden which provides health and wellbeing support to people in Bristol. The charity, Heart of BS13, has been looking to maximise this space to allow the community to access the site all year round and our funding will go towards research, design and the first phase of planning costs. Read more on this story.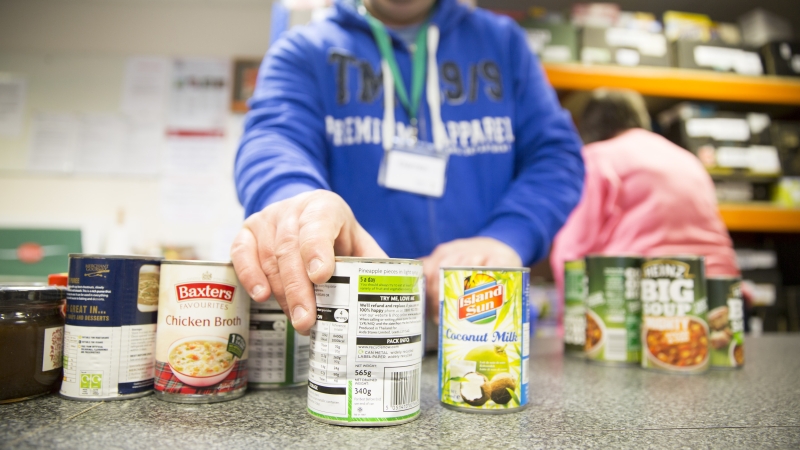 2.5 min read
Supporting foodbanks across our region
We have stepped in to help support people in financial crisis across the region by donating £36,000 to the UK's biggest food bank network.
We donated £10,000 to the Trussell Trust shortly after the outbreak of Covid-19 and gave them a grant of £14,000 at Christmas before issuing a further £12,000 last month to help support people experiencing food shortages.
The Trussell Trust, which support around 25 food banks across the South West, saw an increase of 42% in the number of parcels given out during the first six months of the pandemic.
The demand for food banks was thrown into sharp focus when it emerged that the Trussell Trust had given out 99,875 parcels across the South West between the beginning of April and the end of September, compared to 70,337 for the same period in 2019.
The Trussell Trust has also reported a 49% increase in the number of children supported by emergency food.
Emma Greenwood, Trussell Trust Area Manager for the South West, said: "These statistics are just the tip of the iceberg, as we know that food banks in the Trussell Trust network only represent a proportion of the total food aid support out there with independent food banks, charities and community groups all doing their bit to help.
"The generosity of individuals and organisations has been overwhelming and the financial contribution from LiveWest will make a huge difference to people's lives.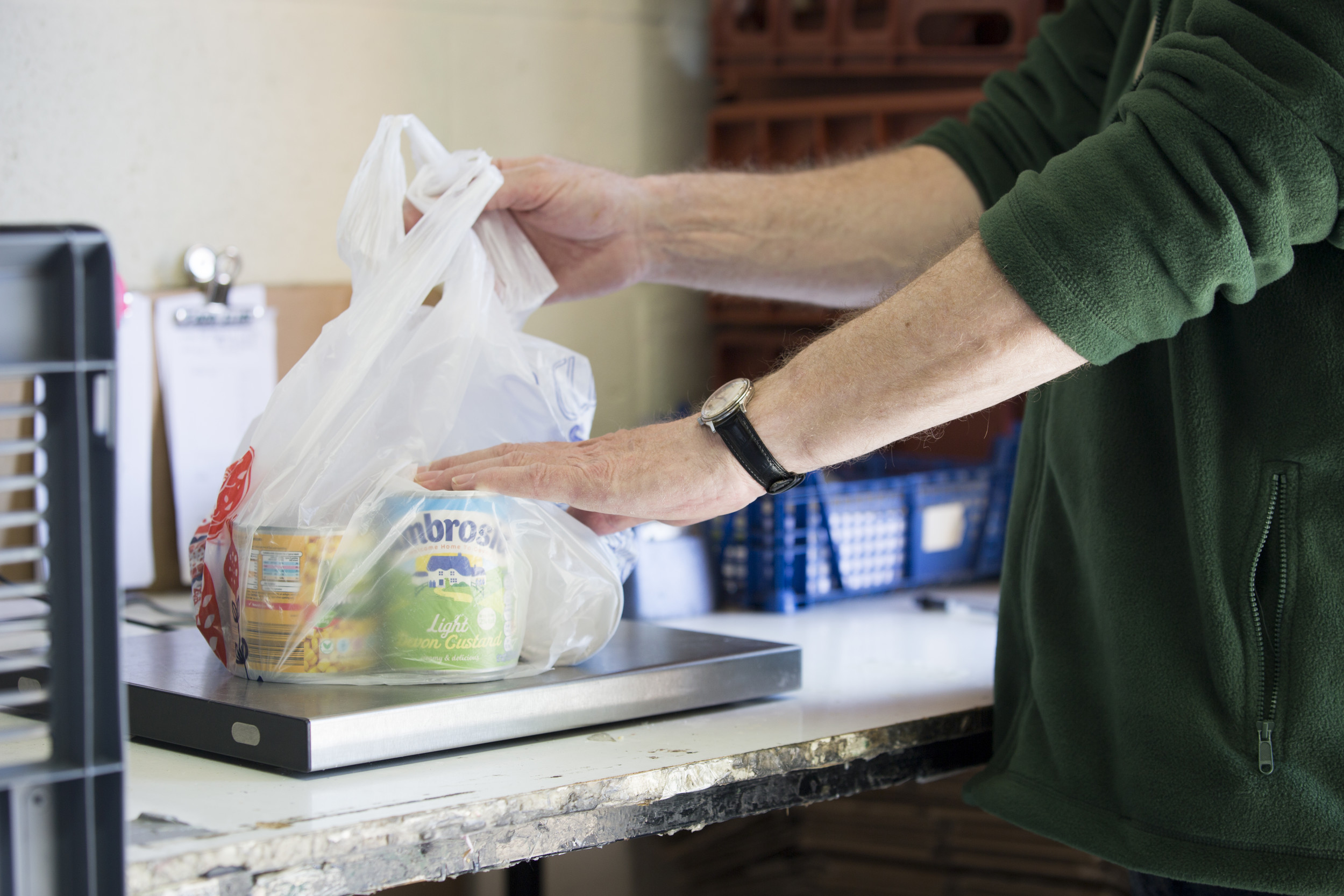 ​
"Our food banks can't do what they do without these incredible donations.
"The support of LiveWest means we can remain agile to respond to the fast-changing situation and ensure food banks continue to provide the lifeline of emergency food and additional support for people in crisis.
"There was a concern that, at some point, there would be generosity fatigue but that hasn't happened.
"There is a real sense that everyone has their part to play in this, and there is a universal recognition that no one should be going hungry.
"It's never been more important for individuals, businesses and organisations to come together to both respond to the immediate needs of their communities, but also turn their attention to working together to build a future where emergency food isn't needed because everyone has enough money to pay for the essentials in life."
Tim Wotton, Grants Manager for LiveWest, said: "As we fight as a nation against coronavirus, we were delighted to allocate some funding to the Trussell Trust who do a magnificent job supporting their network of food banks.
"The welfare of our customers is our absolute priority and this will go some way to ensuring the most vulnerable are able to access food and other essentials.
"This will add to the fantastic work that is already going on out there, as people do brilliant things to support their communities."
LiveWest: Creating Greener Futures Together
How to be more environmentally friendly this Spring
From how to clean more efficiently to green gardening tips, take a look at our green advice section to help you.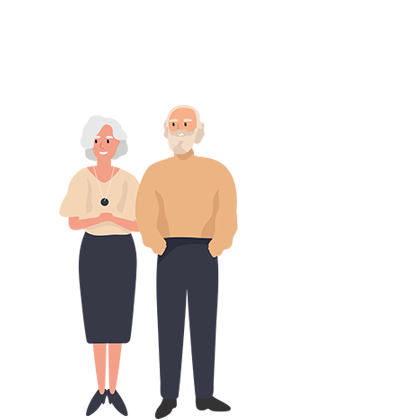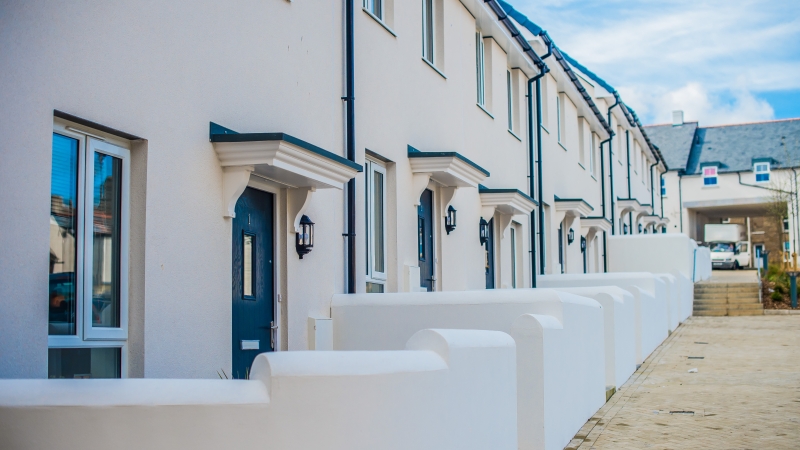 1.5 min read
We built 836 new affordable homes during 2020
Despite facing a challenging year we have completed and handed over 836 new affordable homes during 2020. This equates to helping more than three families into a new affordable home every working day. Find out all about our new homes here.
With a development programme focused on the delivery of new affordable homes for rent, we recognise we have a clear role to play in the delivery of new affordable housing across the South West.
The new homes were delivered at 75 sites in the region providing 554 rented and 282 shared ownership homes. 196 were completed in Cornwall, 336 in Devon, 116 in Somerset and 189 in the West of England.  
Russell Baldwinson, Executive Director of Development here at LiveWest, said: "It goes without saying that the reduced development activity in the South West of England has had an impact on the number of homes LiveWest developed this year. Considering this as a challenge and not a boundary, we are clear that despite the economic uncertainty that currently exists, future months and years will see a scaling-up of development activity to ensure the delivery of much-needed affordable housing is very much in line with our previous plans. This will effectively mean continued growth for LiveWest in the coming years as it continues to increase the development of new affordable housing across the region.
"We have a huge supply chain and we invest heavily in delivering new homes across our geography. In 2019/20 we spent almost £170m on new homes and over the next 10-years we are planning to invest a further £2bn delivering new homes in the South West, the majority of which will be affordable homes. In 2020 we were ranked as the fifth largest developer of new affordable homes for rent in England, underlining our commitment to providing new affordable homes for people across the region."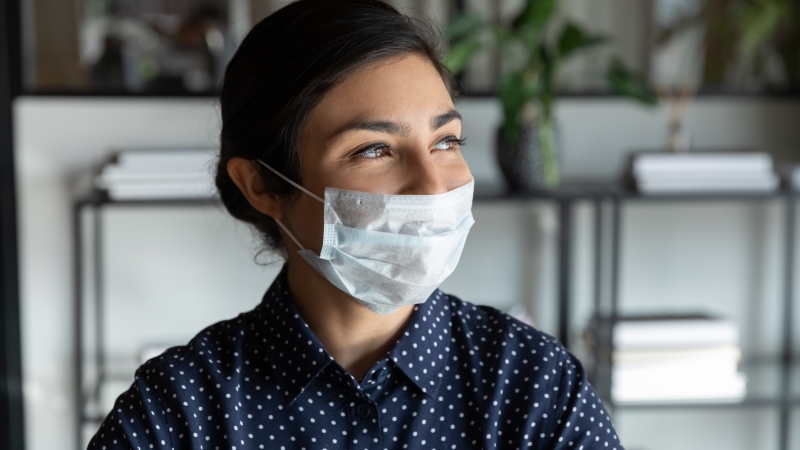 1.5 min read
Helping our customers during lockdown
For many of us, the coronavirus pandemic has taken a toll on our wellbeing. Understandably, some of our customers have struggled to cope as lockdown measures kept them from accessing shops, healthcare, support networks and work.
During the first lockdown, we worked to support these customers by pointing them towards resources within LiveWest and linking them with other organisations in their local areas. Over those months, we phoned 7,815 customers and learned that 6% of our customers did need our support.
In November, we started contacting customers again. Using the information that we hold and our growing knowledge of the pandemic's impact, we continue to contact those customers who are most likely to need our support. So far, we've contacted 5,431 customers by email and post to offer resources if needed. These are customers who we know weren't coping during the first lockdown, are shielding, experiencing loneliness or are financially worse off than before the pandemic. We've heard back from 205 customers and referred them on to local organisations and our teams across LiveWest.
Through the rest of lockdown, we'll continue to contact customers who we believe may be experiencing difficulties because of the pandemic. Some of you may also be in regular contact with one of our teams, especially if you are in one of our Sheltered Housing, Extra Care or Independent Living schemes. Please know that our teams are here to support you if you are struggling to manage during these times. If you need support and haven't spoken to us yet, please get in touch.
As you may know the government is currently rolling out coronavirus (Covid-19) vaccines across the UK. We understand that there is great deal of information available about the vaccines and it is a personal choice whether you choose to be vaccinated.

When researching information about the vaccination programme try to use genuine and trustworthy sites to get your information, as not everything you see online is true.
We are encouraging our colleagues to be vaccinated and recently shared with you some helpful information to answer some key questions you might have about the vaccine, to help you make your decision.
All the latest regarding the Coronavirus and our services can be found here.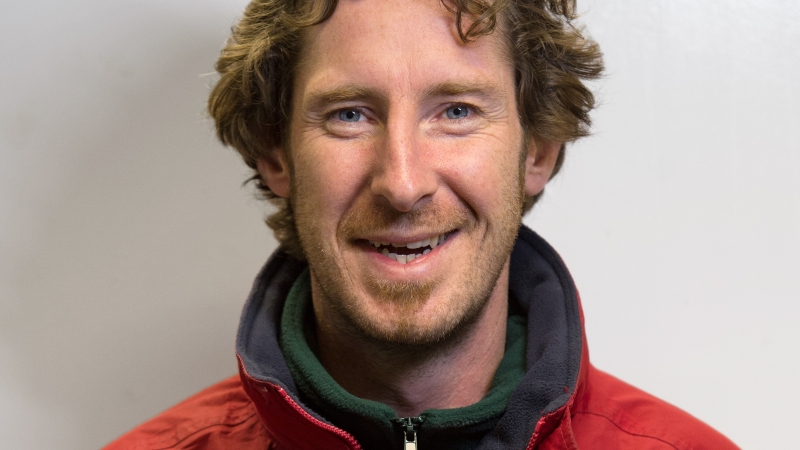 3 min read
Your community stars
The Covid-19 pandemic has brought the importance of community into sharper focus as individuals and groups go to extraordinary lengths to support their neighbourhoods. In the last edition of our online magazine we asked you to nominate your community stars, read more to find out about the winners.
We were determined to celebrate the work of these unsung heroes as part of our drive to promote the positive things happening in our communities.
So we launched a Community Stars competition designed to recognise extraordinary acts of kindness and steps being taken to improve our customers' lives.
Our InFocus group have judged the first set of quarterly awards and announced three winners in the individual section and two in the group category.
Molly Morgan was selected as one of the individual winners after attempting to save the life of an older person in Bristol who had suffered a heart attack.
Sadly, the older person passed away two days later, but Molly showed real bravery to perform CPR under the instructions of a 999 call handler.
A kind-hearted teenager, also from Bristol, has been rewarded for her charity work.
Allanis Phillips, 15, has been making key rings and selling them at the front of her house in an effort to raise money for the NHS.
She has also organised online tombolas and raffles during lockdown as well as selling some of her toys from her garden.
Ben Carpenter is the third individual winner after he set up Grassroot Communities - a non-profit organisation supporting young people in south Bristol.
In the group category, Holsworthy Mutual Aid Covid Support Group has been named one of the winners for the creative ways in which they have supported the Holsworthy community.
This includes a 'bake-off' competition and dressing unused shop fronts with lockdown galleries to brighten up the town.
The group sprang into action as an immediate response to the pandemic and saw their dedicated phoneline inundated with calls for help with picking up prescriptions and buying shopping.
The group soon discovered there are now more than 311 children receiving free school meals in Holsworthy compared to 198 before the pandemic, highlighting the extent of the struggle local families are facing to afford or access a nutritious diet.
The group now regularly provide a hot healthy meal service for those families, taking the pressure off parents.
Okehampton Covid Support Group has been selected as the other group winner for the work they have been doing in supporting people in Okehampton and the surrounding villages since March last year.
Having set up in a café the week before lockdown, the group set up a special phoneline which has become so popular, it is now used as a permanent community service.
Group founder Rebecca Green also established a separate group to respond to local food poverty.
She has been sending slow cookers and recipe books to vulnerable people in the community as well as developing a 'bench buddy' programme run by volunteers which is aimed at encouraging people stuck indoors to get back outside again with a buddy whilst enjoying a coffee and a biscuit.
Leanda Flower, Community Investment Manager for LiveWest, said: "It's truly inspiring to hear stories about how people across the region are helping their neighbours, friends, families and businesses.
"We want to hear more of these stories, and we are encouraging people to continue to nominate their community hero for our next set of awards in May."
To nominate yourself or someone else for the Community Stars awards, click here.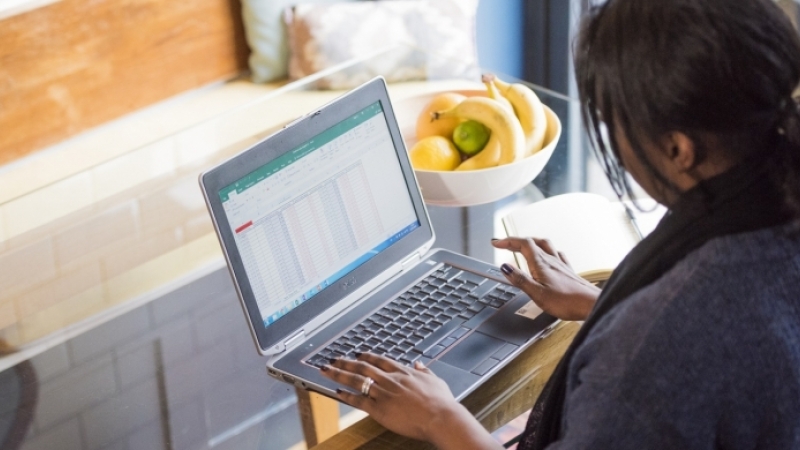 1.5 min read
What is an emergency? How to use our out of hours service
Our Customer Service team are available Monday to Friday 8am to 5pm. If you have an emergency health and safety repair to report out of these hours, please contact us outside of these hours and you will be connected to our out-of-hours partner. Click read more to find out what we categorise as a health and safety repair.
Our out-of-hours service is for reporting emergency health and safety repairs only. We ask that any non-emergency repairs be reported either using our web form here, or by emailing repairs@livewest.co.uk direct, alternatively you can call us on our next working day.
What are health and safety repairs
Gas leak
Fire damage
Major fault with electricity
Breaches of security
Severe storm damage
Total loss of water – please contact your water supplier first
Total loss of electricity – please contact your electricity supplier first
Blocked toilet where there is only one toilet in your home
Anything that poses a serious risk to health and safety
If you are reporting an emergency repair, our out-of-hours partner will assess if the repair needs attendance immediately. If this is the case our operative or, if required, one of our specialist contractors will then be dispatched to make safe any hazardous situation and arrange to carry out a full repair by appointment. Please note we will aim to get one of our operatives with you as soon as possible but we will ask them to call you in advance to triage the repair over the telephone and to provide you with estimated attendance times.
Have you tried our solve an issue tool? Search for your problem and we will tell you who is responsible for the repair and give some tips on how you may be able to fix it yourself, helping to solve your issue quicker.
It is important that you only call our out-of-hours service if your repair is an emergency health and safety concern, if your repair is not a genuine emergency, we ask that you wait until the next working day to call and report your repair.
Solve an issue
Use our property help tool to get quick answers to your problems.
×
We recommend searching using three or four words that best describe your issue, as this will help us match an answer for you e.g. damp and condensation or boiler not working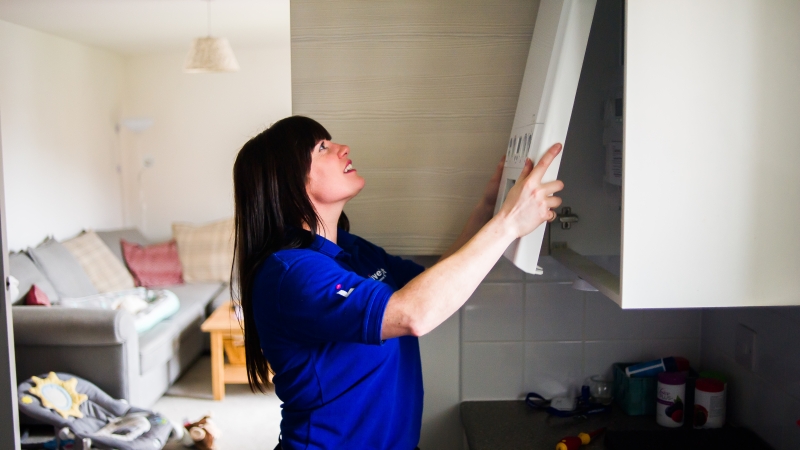 2.5 min read
Breaking stereotypes: Apprenticeships at LiveWest
An apprenticeship can be daunting for anyone. But what about when you're a woman entering a sector that's stereotypically male-dominated.
For Tracy Perkin, the trepidation was far outweighed by her overwhelming desire and enthusiasm to carve out a career in gas engineering and plumbing.
Having worked for the best part of 20 years for a plumber's merchant selling boiler parts, Plymouth-based Tracy found herself at a career crossroads as she approached her 40th birthday.
Her determination to realise her dreams paid dividends as she was offered an apprenticeship with LiveWest.
Estimates suggest that there are around 1,000 female plumbers and gas engineers in the UK which accounts for just two per cent of those working in the trade.
And there are only just 500 who have secured the Accredited Certification Scheme which is the accepted route for experienced gas operatives to gain the certificate of competence needed to become a member of the Gas Safe Register.
Although Tracy's new career path still provokes an element of surprise for some people, she is thrilled to be able to 'fly the flag' for women plumbers.
Tracy said: "I often get that look of surprise when I knock on the door of one of our customers.
"People generally expect a male to arrive and that's perfectly understandable.
"Our customers are great, and I get lots of comments about how fantastic it is that a woman has come to look at their boiler.
"The plumbing trade has always been male-dominated and it will take time for that to change. I guess I am flying the flag for women.
"What I hope it will do is make people think and consider a career path regardless of gender and age.
"Luckily for me, LiveWest don't hold any barriers and welcome people whatever their age or gender."
Against a backdrop of coronavirus restrictions over the past 11 months, Tracy has still been able to carry on her apprenticeship thanks in part to the safety measures employed by LiveWest.
Tracy added: "I have learnt so much over the past year. At first it is daunting going into someone's house to fix an issue or do a gas check.
"But you have a mentor with you at all times and Mark Malone has been an amazing support for me.
"There is no better satisfaction than fixing someone's boiler so that they can get access to hot water and heating again. It puts a smile on my face every time.
"Of course, at this time of year it is extremely busy, and we also have to factor in all of the safety precautions in place to keep ourselves and our customers safe.
"It has been a challenging year for everybody but being able to help in a small way fills me with joy."
Find out more about careers and apprenticeships at LiveWest.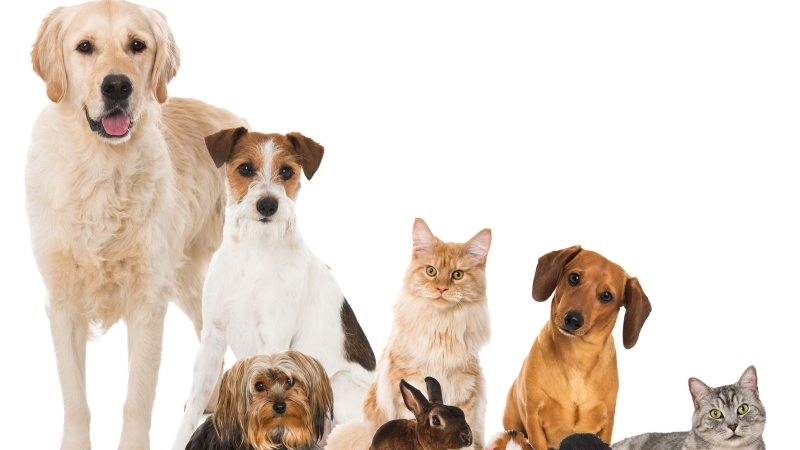 1 min read
Lettings team support customer fleeing domestic violence
Our Lettings team has been working closely with a gentleman fleeing domestic violence from a family member and exploitation because he struggled to read and write. Read about how our pet registration helps our customers and how it could help you by clicking read more below.
He left with the TV and the cat to a safe and secure rented property with LiveWest and was helped with carpets, curtains & blinds. LiveWest's pet registration procedure has recently changed, meaning the customer could bring his cat with him. This follows governmental changes encouraging a pet friendly approach across all our homes. Our new pet procedure removes blanket bans on pet ownership and looks to encourage the positive benefits pet ownership brings to customers, allowing responsible pet ownership with our consent where it is reasonable to do so. The emphasis of the procedure is on expecting our customers to be responsible adults, look after the welfare of their animals and not allow them to cause a nuisance.
Julie Bingham, Regional Manager for Neighborhoods at LiveWest, said: "This was a collaborative effort with the local authorities, local council and LiveWest's internal teams to help this gentleman escape domestic violence.
"It has been a very harrowing case to work on. We are pleased that our pet registration allows for animals in our rented properties which helped to keep the man and his pet together which was so important to him."
For more information visit our pet registration page.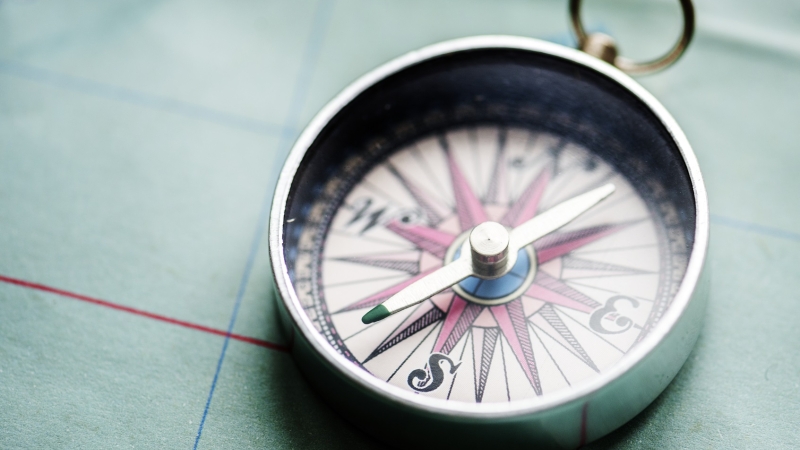 2 min read
Helping customers to navigate their way
One of our customers has spoken about how taking part in a course to boost her own understanding of her value in the world of work has changed her life. Click read more to read 'G's story.
To find out more about Navigate My Way or Find Your North Star, please contact Yvonne Harding at LiveWest by emailing yvonne.harding@livewest.co.uk.
One of our customers has spoken candidly about how taking part in a course to boost her own understanding of her value in the world of work has changed her life.
Funded by the Education and Skills Funding Agency as part of Plymouth City Council's commitment to adult and community, we support customers to develop their confidence to ensure they make the most of the natural skills and talents they have and understand their value in the world of work.
For one customer, the Navigate My Way course has transformed her whole outlook on life.
'G', from Devon, described herself as depressed, overweight, hating her looks, hopeless and stuck as a carer, part-time worker and living a life that she never wanted or expected to be in.
At 58, she thought it was too late to make changes, that she wouldn't have the energy and didn't know where to begin.
Then she spotted the advert for 'Navigate My Way', asked for more information and if she would qualify.
G said: "It turned out to be life changing. Firstly, it came at just the right time, as we went into lockdown. I had something positive to focus on just when I needed it most.
"I don't think I would have got through without it. There's one-to-one support, what a gift. The first thing my supporter said to me was 'This is time for you'.
"No one had said that to me for a very long time and it took some getting used to. As a carer, employee and partner, I was used to putting everyone else first, no matter what it was doing to me and my wellbeing.
"My mentor, trainer, life coach and all round angel from LiveWest was brilliant. With regular support, lots of encouragement I never felt overwhelmed or hopeless. And it all fitted round my current roles and responsibilities.
"The course was well paced and structured, helping you to find your own strengths and how to appreciate them. It wasn't about having to make huge changes, but just to see your current situation as a starting point, not as a dead end. And to recognise, for yourself, where it could lead to.
Read the full story here.
Performance reporting
October 2020 - December 2020 complaints report
Here at LiveWest we are always looking to improve the service we provide to our customers.