We have been handing over boxes full of Christmas treats, some of which have been donated by the local community, to our young residents living at Bristol Foyer to raise their spirits during the festive season.
Our colleagues at Bristol Foyer, which provides supported accommodation for young people aged between 16 and 25 have been overwhelmed at the generosity from the local community with their donations for Christmas gift boxes for all the residents as part of a raft of new measures aimed at tackling the impact of Covid-19 such as loneliness and social isolation.
The Christmas gift boxes were an idea that came about from a conversation from one young person and their support worker.
Beccy Perrin, Administrator at the Bristol Foyer, said: "I was chatting with one of our young people about Christmas and he said he misses getting things like socks, it really hit home that something as simple as a pair of socks, an item we may take for granted when received at Christmas, could actually mean so much to him.
"I am overwhelmed by the generosity from the local community, who work alongside LiveWest. The Christmas gift boxes contain useful and some indulgent items such as shampoo and conditioner, games and chocolate.
"For our young people it's so important for them to be included in Christmas spirit. I think this year, more than ever, has seen communities pull together to ensure no one feels alone.
"All of our young people are living here after facing different difficult challenges in their lives. It's important for them to know others care for them, especially at Christmas time."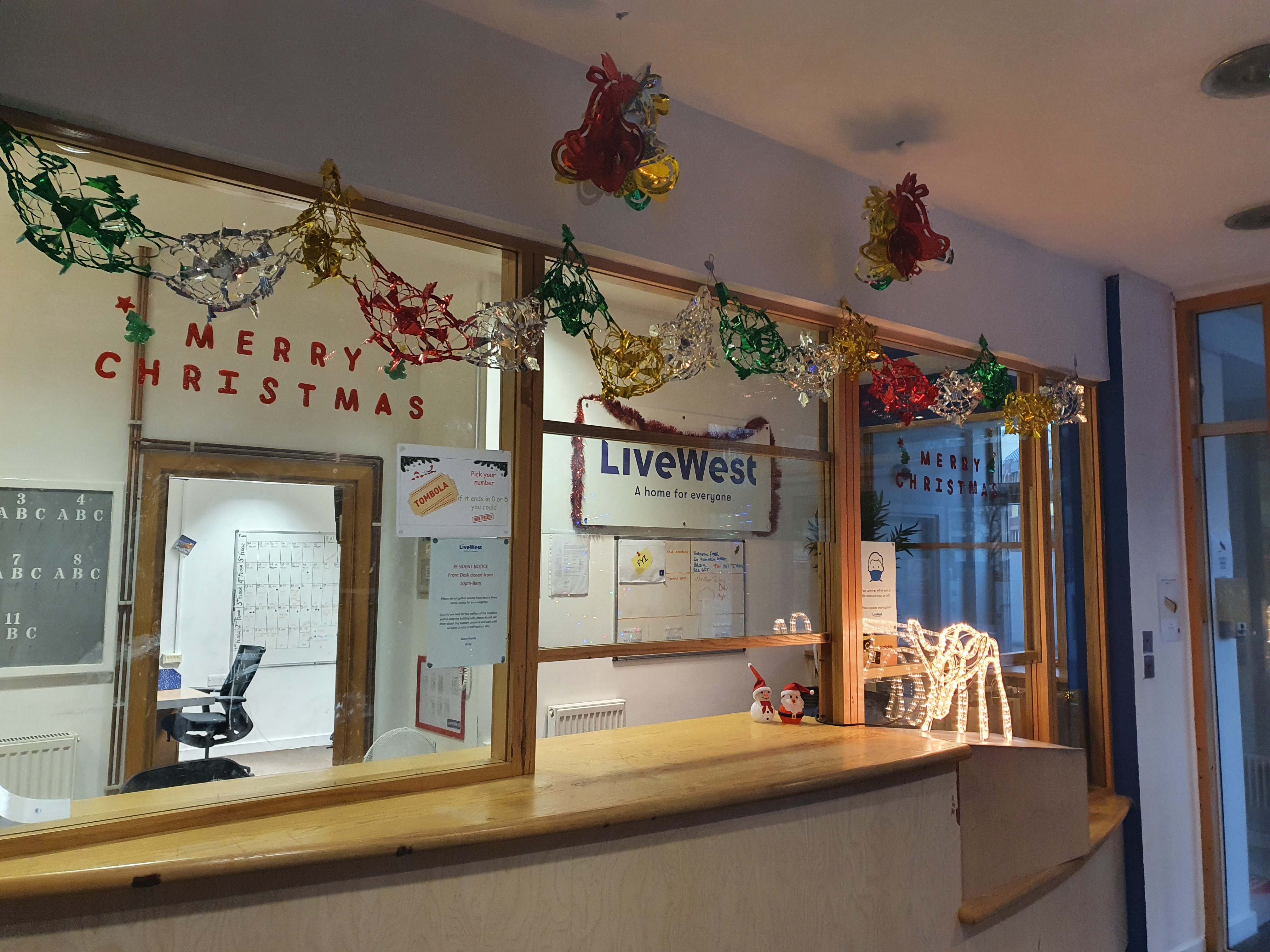 LiveWest run 10 foyers across the South West which provide a safe place for young people without a home. They are supported with life-skills to help them lead independent lives in the future.
Debbie Paterson, Area Manager for Housing Support, said: "2021 is going to be an exciting year for the Foyer as LiveWest are investing in the building and it will have a much-needed refurb and upgrade.
"This will not only enhance the stay for young people but their overall experience living in LiveWest supported housing.
"Christmas can be a difficult time for our residents and it's great to hear of all the fantastic things the team have been doing to keep the young people motivated during these challenging times.
"We have also been overwhelmed by the local community support, not only throughout this year but during the festive period too.
"The foyer is in a different place than it was in 2018 and with the hard work and determination of the team, I am pleased to say it is delivering a fantastic service where young people are valued and working towards independence, employment and training."
LiveWest took over the management of The Bristol Foyer in 2018 and have recently started plans for a £1.5m investment program to begin in the new year which will see the entire building being updated including the a new heating and ventilation systems, as well as new windows and updates to the communal areas.
The ethos for LiveWest's foyers is to support people to live independently, therefore helping young people to gain essential life skills such paying bills and applying for jobs.