"With my health conditions preventing me working, myself and my husband Liam thought we would have to give up on our dream of owning our own home because with only Liam working full time it was just not possible to afford it.
That's when LiveWest and Shared Ownership came in. We were not able to purchase a full mortgage but that's when we found out that we could own a share of a property and pay rent on the rest. We now own 30% of our home so we have a mortgage, and pay rent on the rest, and this is such a great thing for us as it put us on the housing ladder and we can stair case up to increase our share of the property in time to what suits us.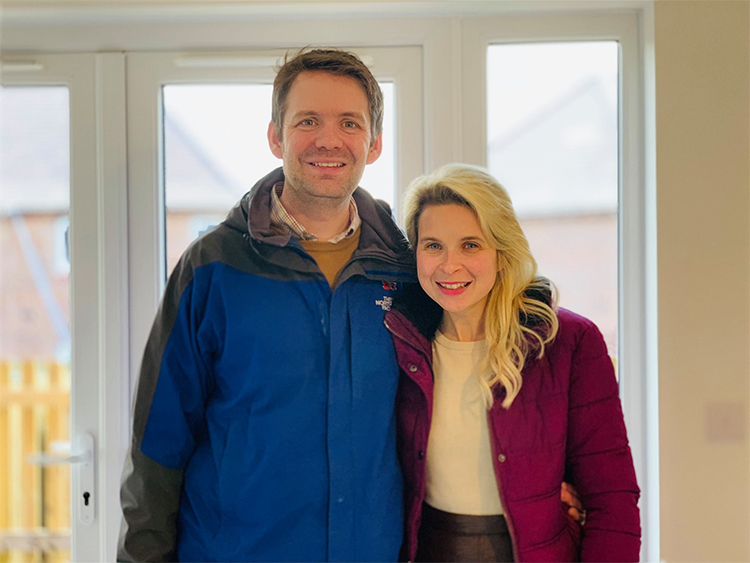 "So now we are the proud home owners of a three bed house in such a beautiful rural location in Exeter, thank you LiveWest for making our dreams possible. We are so happy and can't wait to make our house our home thank you for advising us every step of the way you have been brilliant."
Liam and Marie Martin