LiveWest invited Michelle Griffith-Robinson, who finished 18th in the 1996 Olympic Games in America, talked to youngsters at Torbay Foyer about Get on Track – a Sport England funded project designed to improve self-confidence and self-esteem.
Having been founded by Dame Kelly Homes, a double gold medallist at the 2004 Olympic Games, the scheme focuses on supporting disadvantaged young people by unlocking the attitudes and behaviours needed to achieve their goals.
The 12-month project will include a mix of sporting activities to inspire young people between the ages of 16 and 25 to become active.
LiveWest has signed up to the scheme and a number of its residents at the Torbay Foyer are taking part.
Giffith-Robinson said: "This is a brilliant initiative which affects people's lives.
"We use world class athletes, like myself, because we know what it is like to hit rock bottom and struggle to get back up.
"We use all of our key skills – resilience, focus and determination – to help young people change their lives.
"This programme will put the young people through their paces using not just sport but through the life skills that they need.
"The aim is that at the end of the six weeks they are more confident people able to deal with themselves and secure themselves a future in whatever they choose to do.
"So in essence it is a mentoring programme, using sport and wellbeing.
"I am really excited to be working with LiveWest because it is another company that have bought into what we do. I am sure it will be a fantastic thing for the community of Torbay."
British triathlon star Richard Parker, who won the 2013 European Championships in the Powerman Long Distance and Sprint Duathlon, is also helping with the project.
LiveWest recently agreed a contract with Torbay Council to provide a range of activities for young people at its Torbay Foyer facility.
Since opening in 2004 Torbay Foyer, which is based in Teignmouth Road, has provided accommodation for young people who have found themselves on the verge of homelessness.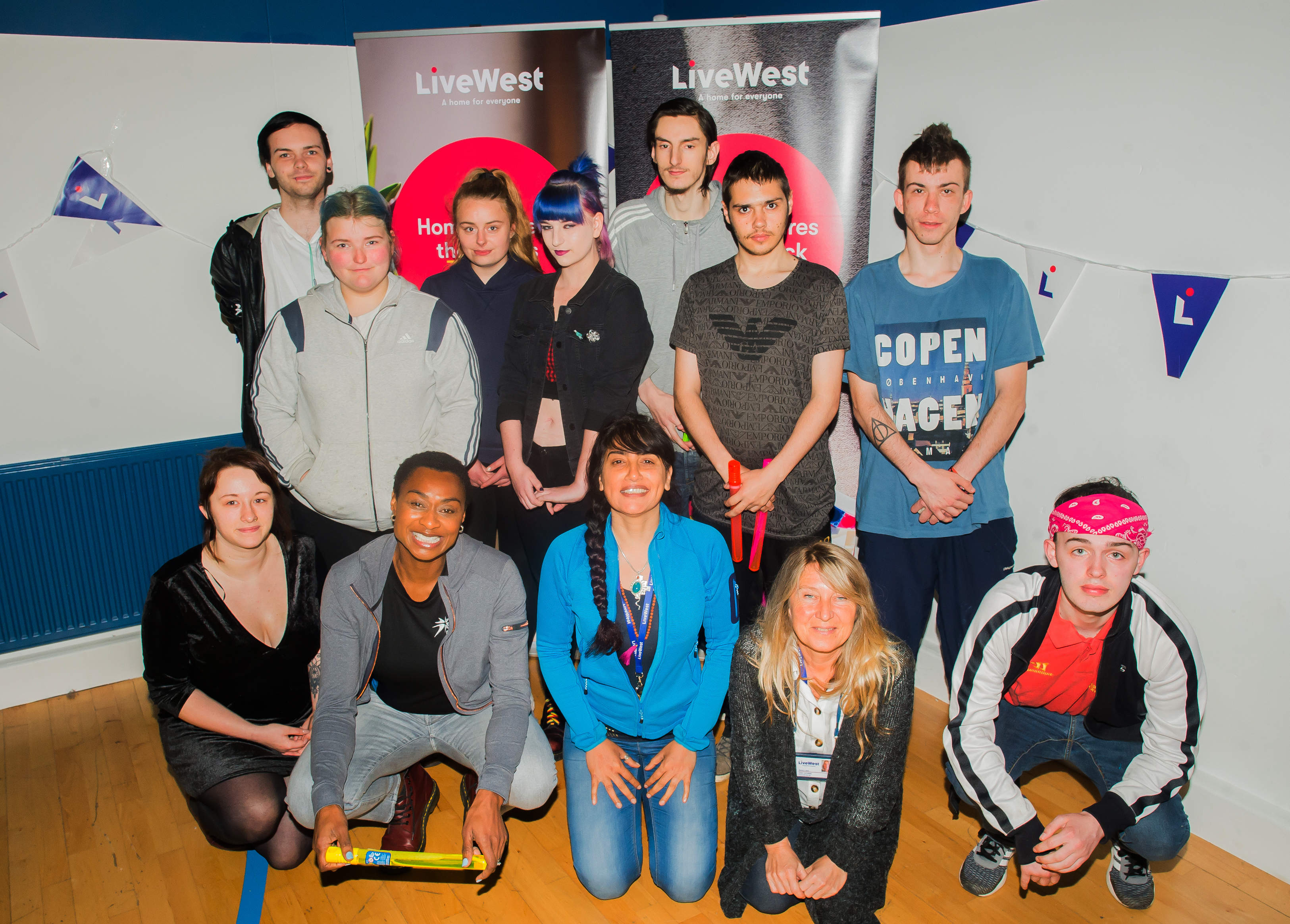 ​
The foyer helps young people to live independently by focusing on money management, social skills, personal development, finances, employability, and learning.
Torbay Foyer Service Manager Sheryl Coleman said: "Torbay Foyer provides an essential service for young people in the bay.
"The Get on Track programme will help to deliver real and sustainable change in young people's lives.
"We are delighted to have Michelle and Richard working with us to help young people overcome barriers to engagement and reach those who are unlikely to consider physical activity as part of their current lifestyle.
"Every young person needs a role model and Michelle and Richard are certainly an inspiration to the young people who live here."