A volunteer has been acknowledged for all his efforts at Ladden Garden Village and making the area a better place to live.
Dean Miles, 39, has been awarded our Community Stars award, celebrating those people who have gone above and beyond for their communities and making customers lives better.
Although he is not our resident, the work Dean does in the Bristol community helps to improve the welfare of everyone including over 200 LiveWest properties there.
As lots of houses started to be built to form a housing area, Dean stepped in to make sure the place was as safe as possible.
Dean said: "The estate was slowly being built around us during the first year before Covid so I wanted to make the area as great as it could be, so that's when we started the Neighbourhood Watch for the area.
"But alongside that, we also have a Facebook group for Ladden Garden Village and that started off quite small. As more and more people moved into the area and houses sprung up, the members grew on the Facebook group as well as the Neighbourhood Watch Group.
"I was surprised to hear that I'd won the Community Stars award but I'm happy to hear that I've been appreciated for my efforts."
Marie Burke, our Community Connector, wanted to highlight all the work Dean has been doing and how the neighbourhood, which is still being developed, has gone from strength to strength.
Marie Burke said: "I'm so pleased Dean has been awarded a Community Stars award. Despite not being our resident and working full time, he has done so much volunteering to make it a better place for everyone."
"He is a proactive member of the community and makes a positive difference to those living there and the information provided by the Neighbourhood Watch and the network between different agencies which it fosters, is a positive for LiveWest staff working in that community."
Dean said: "After the establishment of the Neighbourhood Watch, I pulled together a few residents from the community who were altruistic and trying to drive community activities. And we formed the LGV community group.
"The group started off with about three or four members and is now grown up to 10 members with the majority of them being residents. The community group so far has completed around seven events and each event raised money for local charities.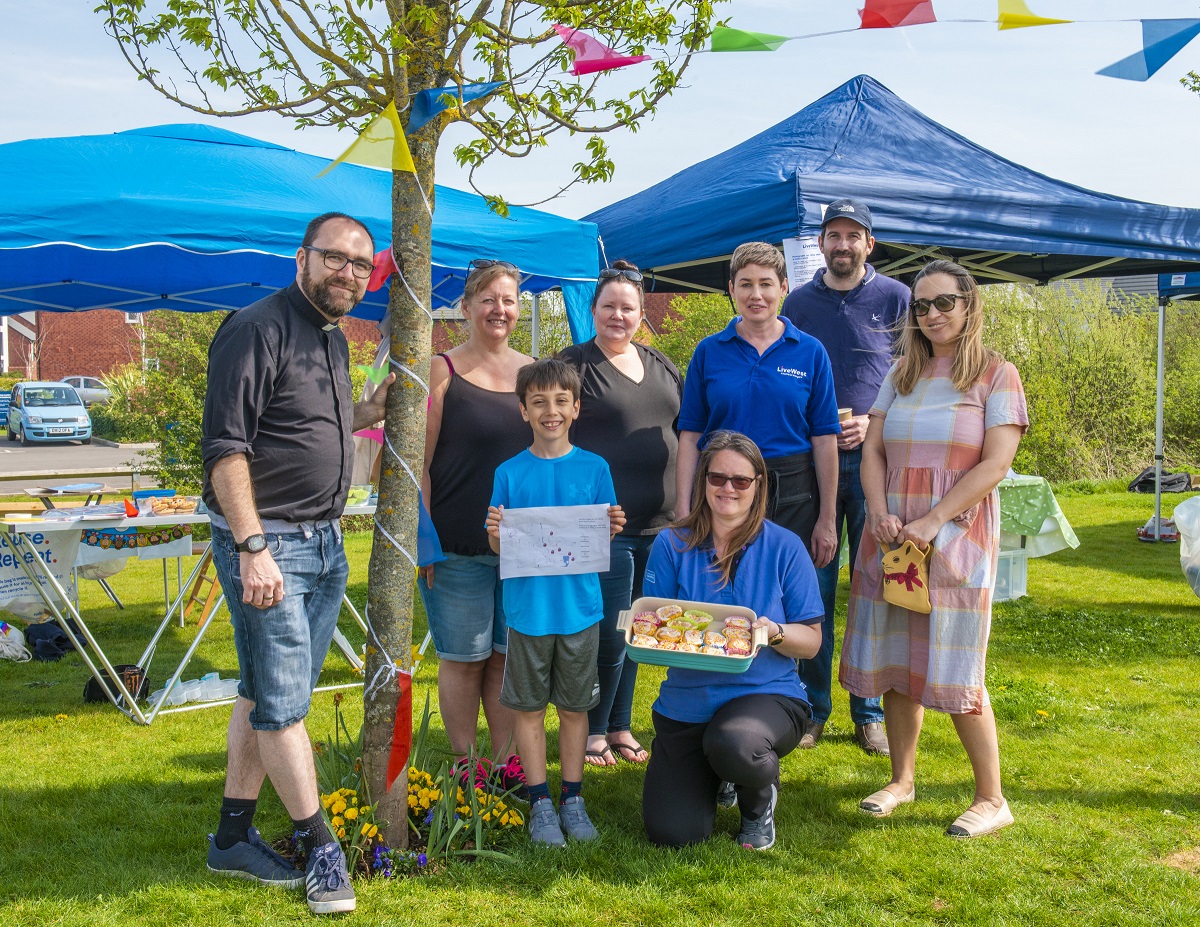 Dean started off trying to keep the communities safe and aware of issues through the Neighbourhood Watch so making a safer community. And then from there, it developed into more fun activities and events to bring the community together.
Dean added: "After participating in the first one or two events with our residents and members it has been really enjoyable, and it's been really good to raise money for charity as well.
Dean also attends monthly community safety meetings with the local police. He brings in local residents to contribute to them, so people have a voice in the area.
Dean said: "We arranged and organised surgeries where you can come and get your bike marked or with a security tag so the police can recognise if it's stolen and ask questions about certain issues.
"With every single event we've done so far, I've involved the police and they've come along to the community. To increase the awareness and help build the relationship with the community."
For the Neighbourhood Watch, we have a lot planned including, getting more signage with more advertising and a few small initiatives with local businesses and possibly a community street patrol is in the works.
"We've had a lot of good feedback from the community events, the Neighbourhood Watch has been slow progress, but we have found a good structure that fits our community and am pleased to hear positive feedback from residents who read our content and contribute.
Dean is pleased he can get people socialising and bring people together in the community.