A former mental health nurse from St Stephen was rewarded for her creativity after using the Japanese art of Furoshiki to scoop a prize in our environmental competition.

Lindsey Thomas entered the competition on our Facebook page and was one of three winners to receive a festive hamper as a prize.

Lindsey chose to wrap this year's Christmas presents in cloth in an attempt to do her bit for the environment.

Furoshiki is a traditional Japanese custom where cloth is wrapped around clothes, gifts or other goods.

Lindsey came up with the idea so that people would either reuse the wrapping cloth or return it in order for it to be used again.

Her creativity, coupled with the environmental benefit of using Furoshiki to wrap Christmas presents, appealed to judges.

Mother-of-five Lindsey said: "I am absolutely thrilled to have won a prize.

"We try to recycle everything in our household. I have young children, so I am conscious to do my bit to make the world a better place for them as they grow up.

"I dress the children in eco-friendly materials and try to always buy environmentally friendly products. It is about taking steps to protect their future rather than destroying the environment around them.

"The cloth I used for these came from an environmentally friendly clothing company in Helston and a small independent fabric supplier based in Newquay.

"We stopped sending cards years ago in favour of a charity donation and have a potted, real tree.

"It is so nice to see a housing association like LiveWest taking such an interest in protecting the environment. They are leading the way."

Laura Smith also scooped one of the three prizes on offer after designing her Christmas tree from recycled Halloween brooms sticks.

Laura, of Cranbook, Exeter, bought broomsticks for her five grandchildren and kept hold of them for her festive decorations.

The recycled Christmas tree, illuminated by lights, now takes pride of place in her living room.
A collage of some of the best entries we received from customers for this competition can be seen below.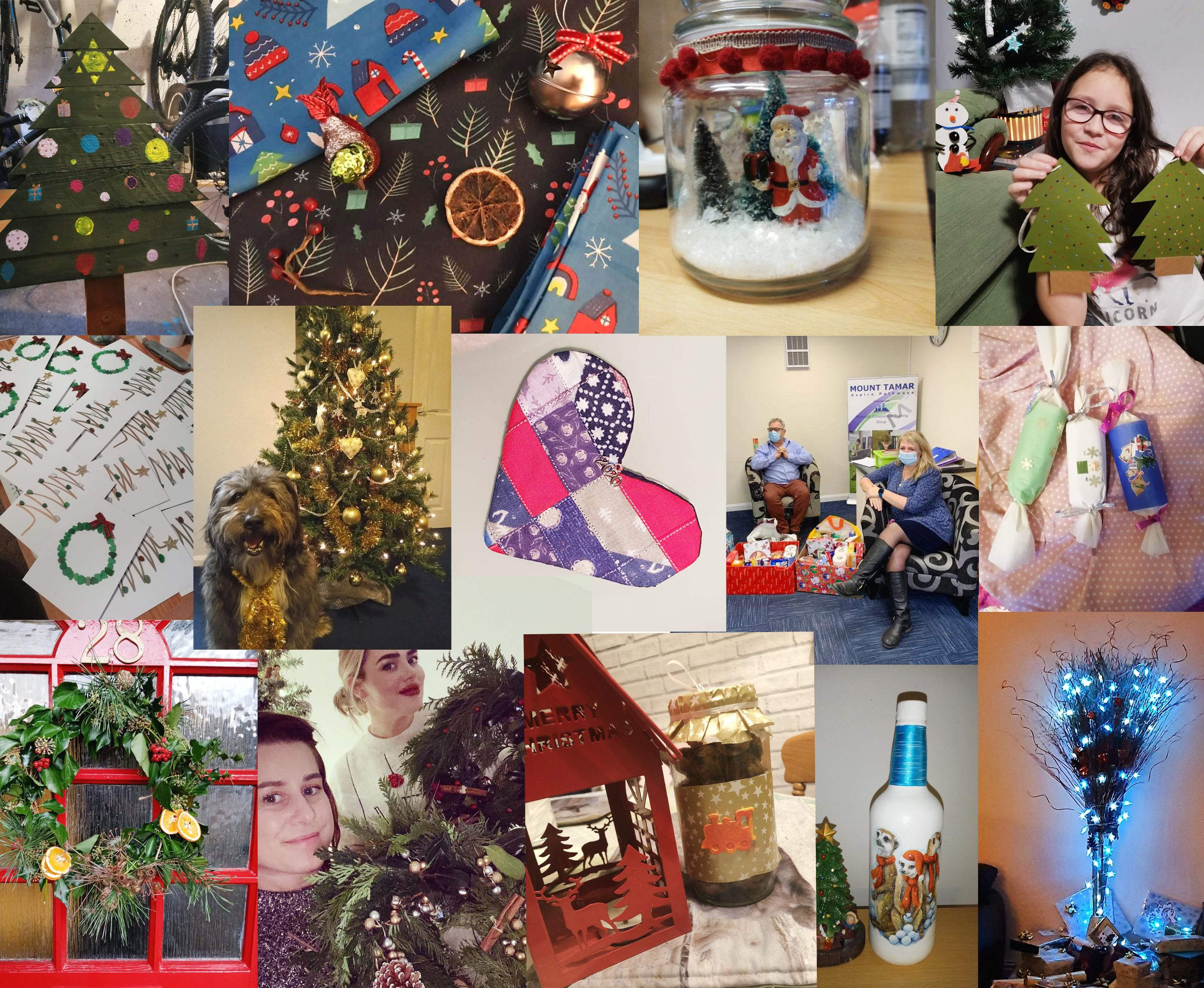 ​


Laura, who works in a solicitor in Exeter, said: "We are big on recycling and couldn't possibly throw away the broom sticks we bought for Halloween.

"They are in such good condition and as Christmas approached, it then dawned on me that we could use them to create a tree.

"So we put them all together and added lights. It looks great in our sitting room and we have called it our Twigmas Tree.

"We care deeply about the environment and are always looking to make something out of nothing.

"To be able to have decorations made out of natural materials rather than plastic is great.

"I am absolutely over the moon to have won a prize and it is great to see LiveWest placing such an emphasis on the environment.

"We have all got a role to play in looking after our planet, and I am just pleased to do my bit."

Read more here about our third winner Veronica, a mother-of-three who has launched a festive food parcel crusade in Plymouth to help the most vulnerable is one of the winners of our environmental competition.