The competition was launched as part of our new online magazine, LiveWest: Connecting with you. The competition called on customers to showcase their creative talents and capture what summer means to them.
There were four categories to choose from: a short story, a photograph, a poem and a piece of art.
Our customer scrutiny group, InFocus, picked a winner from each category who each received a £50 Love2Shop voucher and two overall winners who were given an extra £50 voucher.
In the photography category John Snape, from Truro, took first prize after his wife, Jayne, took a stunning picture of him and his three-year-old grandson on Perranporth Beach.
John said: "Jayne took the picture on her phone and just seemed to catch the light at the right time.
"I had just finished work and went to meet them both on the beach. We played a game of football and were about to go home when the sun started to set.
"We were so pleased with the way the picture came out and we have put it in a frame at home.
"I am delighted that we have won a voucher and no doubt it will all be spent on Joel."
In the poetry section, Amanda Rivers, of Exmouth, won first prize for a fantastic poem in memory of her late sister, Suzanne Rosser.
Amanda, a graphic designer, said: "The estuary in Exmouth was the place that Suzanne loved to visit.
"It was a place that we would sometimes all gather to be together. We would take a flask of coffee and some cake and just sit.
"So I wanted to write a poem about how our family has kept going. It was about finding the words to reflect our feelings and allow the passion to come out. It comes from the heart.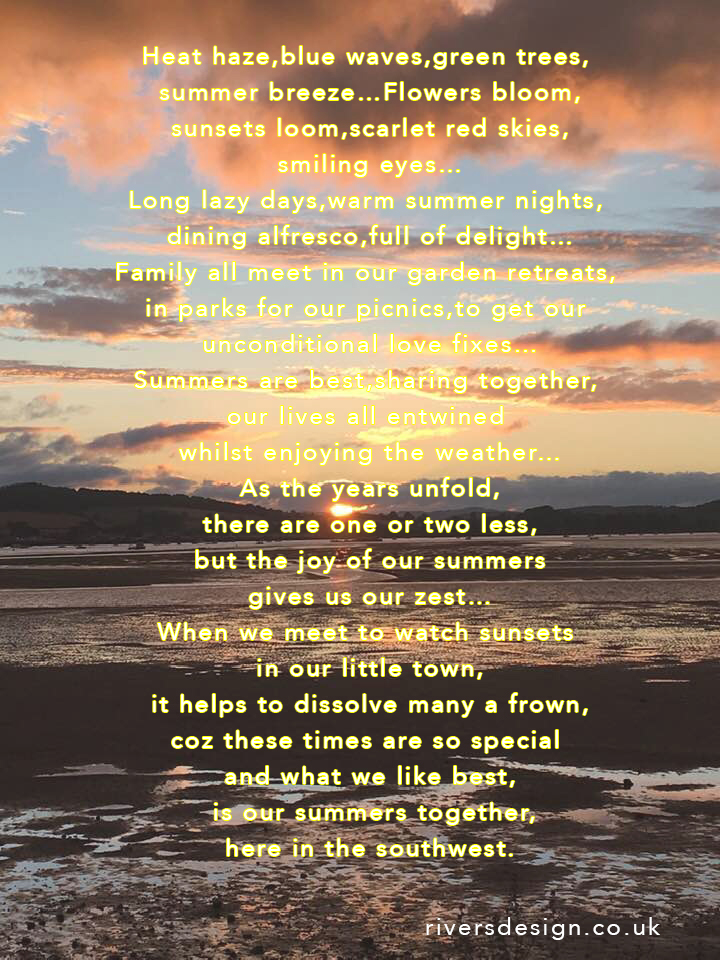 "This is the first competition I have ever won so I am so delighted. Thank you LiveWest."
In the piece of art category, Sally Turner, from Torpoint, claimed the prize for designing an amazing boat mosaic out of pottery shards.
Sally collected non degradable parts and took around six months to complete the mosaic.
She has now donated it to Lynher, which is a sailing barge built in 1896 by James Goss, of Calstock, and used to transport cargos of stone, coal and fertiliser on the River Tamar and its smaller tributaries.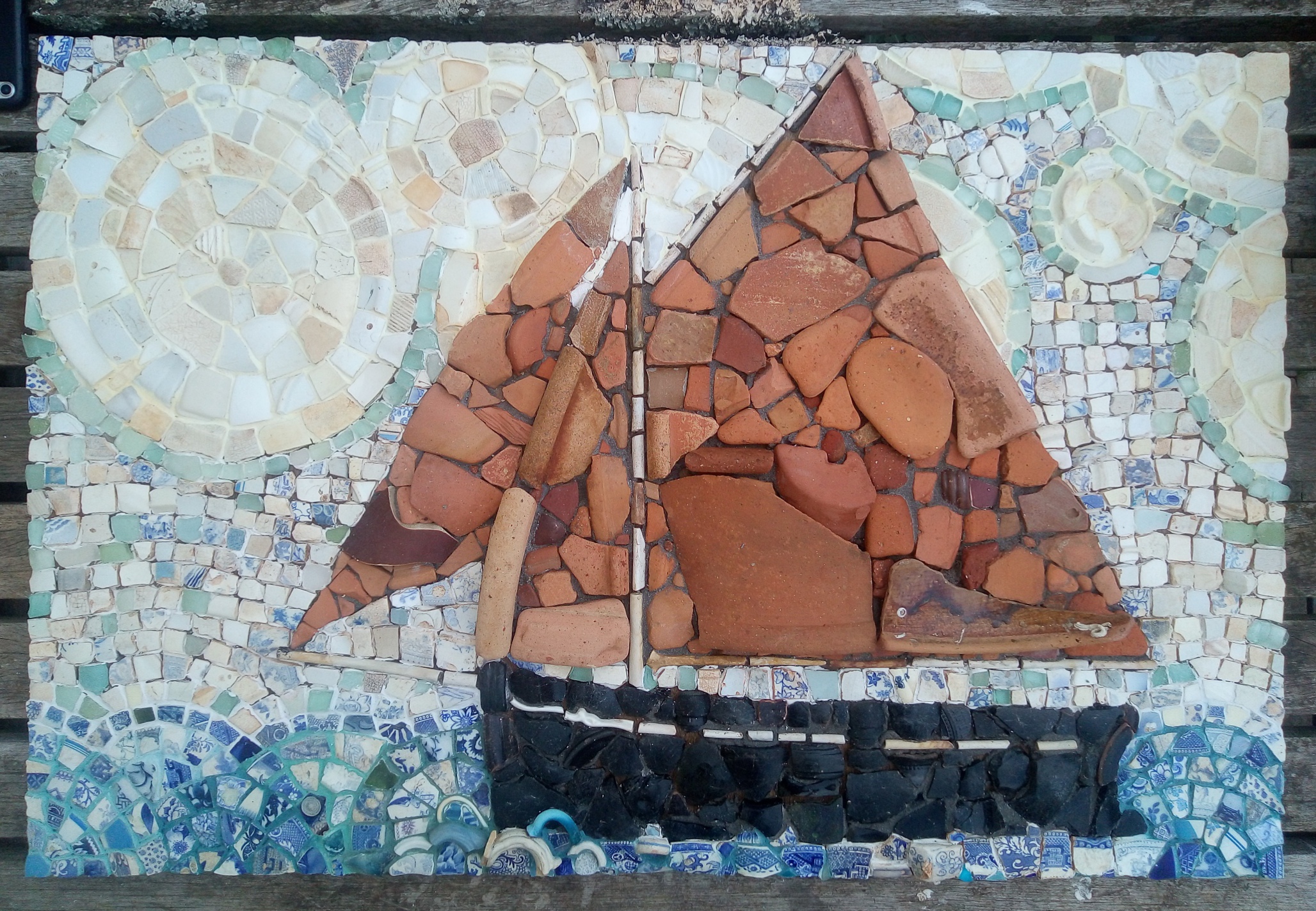 Sally, who runs pottery classes for the community, said: "I have a dog and a six-year-old son, so this gave me the perfect excuse to go out for walks to collect all the materials.
"Once they were collected, we washed and scrubbed them and we started to mount them on to plywood with tile adhesive.
"I am delighted that I have won. I am ever so grateful to LiveWest who have supported me and my family during lockdown.
"I am self-employed and lost all my income as all my pottery classes had to shut. But LiveWest helped me and I received a grant for a new laptop for my six-year-old child so he could do his home learning."
In the short story category, Roger Schiff, from Plymouth, was announced as the winner for the story he wrote about a train journey to Exmouth.
The former teacher, 74, developed a passion for writing after suffering a stroke six years ago.
Roger said: "I started off by writing a number of poems and now I have written some short stories. I belong to a writing group and it was easy to write about Exmouth because I love the place.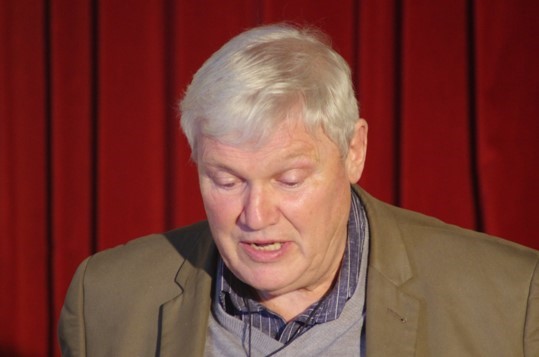 "The story was about a lovely summer journey on a train along the coast.
"I am really pleased to have won and I would like to say thank you to LiveWest. They are very good to me. I have lived in a small block of flats in Stonehouse for three years now and LiveWest have been very supportive."
In the under-18s category, eight-year-old Chantel, from Holsworthy, was also named a winner after her mum submitted a picture of her alongside the plants and flowers she had grown in her garden.
Chantel said: "I was so excited to hear that I had won and couldn't believe it.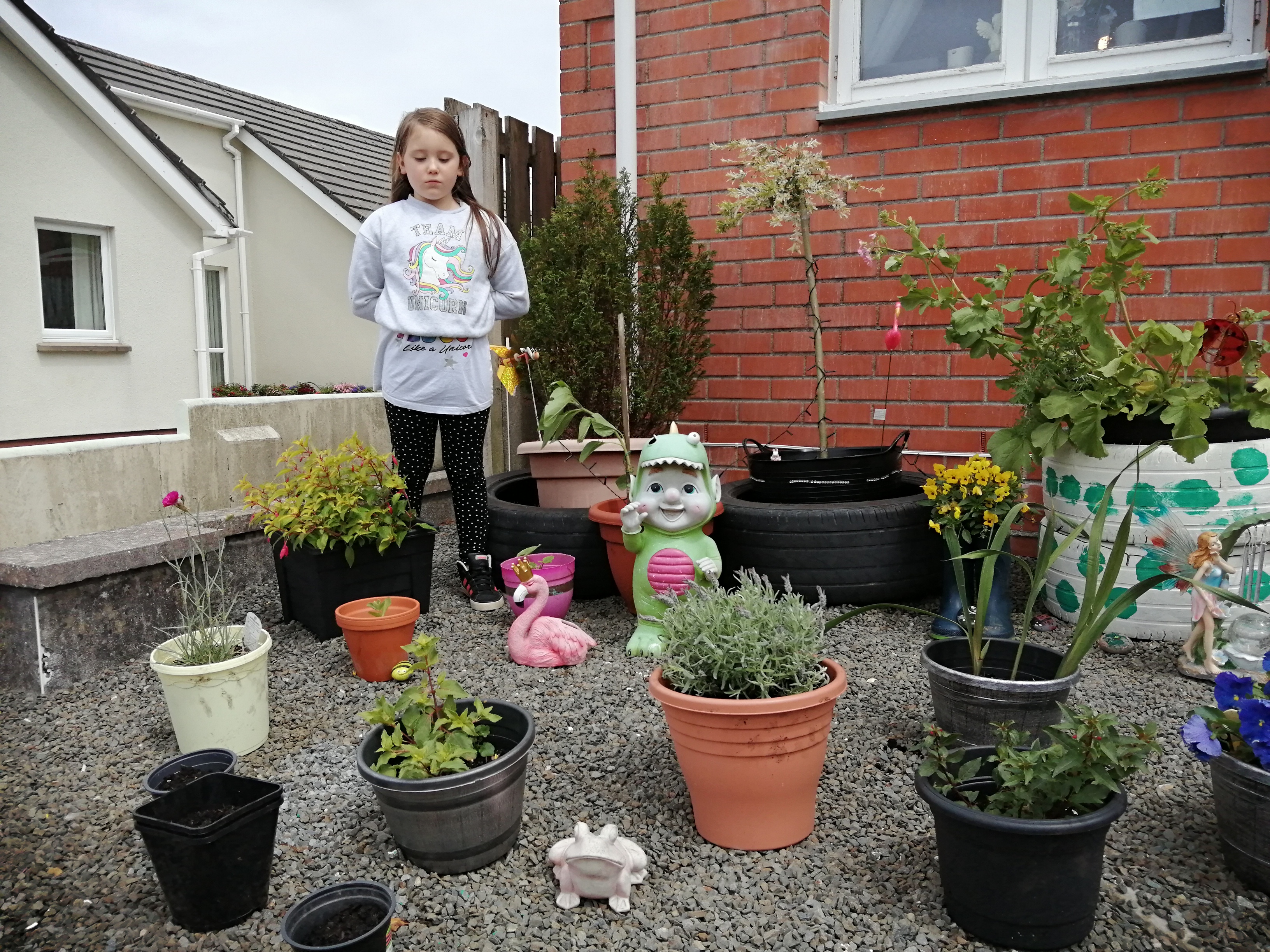 "I love planting and growing things in my garden because you get to watch it to grow into something beautiful."
Chris Jackson, one of the InFocus group who have helped to judge the competition, said: "It was lovely to judge the competition and the standard was extremely high.
"It wasn't easy to pick the winners because there was so many good entries. Thank you to everyone who took the time to put in an entry."
We would like to say a big thank you to our InFocus group for the efforts they went to in order to judge the competition.