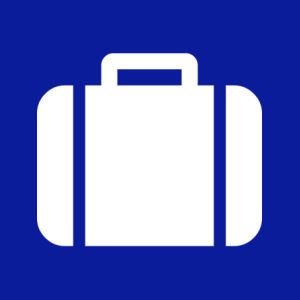 26-30 days holiday programme
Annual leave helps our colleagues to achieve a good work-life balance.
In addition to eight bank holidays throughout the year, our colleagues start off with 26 days annual leave and this increases with length of service, going up to 30 days a year.
Annual leave is pro-rata for part time colleagues and calculated in hours.
Buying annual leave
Our colleagues can also buy additional annual leave. This provides them with the even more flexibility for planning time off work.
Medical cash back plan
We provide a health care cash plan to all colleagues to help them cover the costs of their day to day healthcare and support them in leading a healthy lifestyle. We believe that looking after your health is the most important thing you can do to achieve your full potential and feel your best both at home and in work. The plan is designed to help with everyday health care costs and offer cash payments for a variety of health care needs such as dental, optical and physiotherapy. All colleagues are automatically enrolled into the plan on commencement.
24/7 Employee Assistance Programme
Our Employee Assistance Programme (EAP) scheme provides a confidential counselling and advice service available 24/7 to provide practical information, useful resources and guidance where needed.
Our EAP is here to help our colleagues and their families to balance family, work and personal life. The service offers diverse support from counselling, legal, financial, childcare and consumer experts.
Examples of issues covered by the EAP include:
marital, family and relationship difficulties
financial information and guidance
child/dependent care information
health and wellbeing information and
personal and professional skills.
Enhanced sick pay benefit
Our sickness absence allowance allows us to provide support to those colleagues who are unwell or unfit for work due to health reasons. In addition to Statutory Sick Pay (SSP), we will pay Company Sick Pay (CSP) to colleagues. Your eligibility for paid sick leave is determined by length of continuous service.
Private medical insurance
After five years of service, colleagues are entitled to the benefit of a contributory private medical insurance scheme. Colleagues with five years' service or more can opt to join the scheme during the enrolment windows which occur twice yearly. We will contribute towards 50% of the cost of single membership. This subsidy means colleagues only pay 50% of the total annual premium, payable via net monthly salary deduction, and we will pay the other half directly to the insurer.
Car scheme
Our Car Benefit Scheme is available to permanently employed colleagues who meet certain eligibility criteria. The scheme is facilitated through a salary sacrifice arrangement where colleagues give up part of their gross salary in exchange for the non-cash benefit of a brand new car. There are other benefits such as maintenance, roadside assistance and vehicle tax included in the agreement.
Donating blood
We want to make it easier for our colleagues to give blood, if they wish to do so. Giving blood typically takes less than one hour, so if roles can be flexible, then we will credit colleagues with an hour back, so they can attend these appointments.
FlexWay working
FlexWay is our approach to working in a flexible manner without the formal need to record working hours. We are keen to support our colleagues with balancing their work and home lives and recognise the many benefits of allowing them to have flexibility with their working day.
Our way of working is based on delivering outcomes rather than spending time on recording hours or completing timesheets and working to core hours.
Colleagues are expected to understand and are trusted to know when they are required to be in the business and what they need to achieve in order to ensure business needs are met but we support them in working flexibly around other commitments such as attending a doctor or dentist appointment.
Support to families
There are statutory rights for all expectant parents and we provide an enhanced package for colleagues with two or more years continuous service. This includes maternity, paternity, adoption and shared parental leave. We also provide support for the following types of leave:
Dependant's leave (unpaid)
Compassionate leave (paid) and
Bereavement leave (paid).
Health and wellbeing
We recognise that healthy and well-motivated colleagues have a positive impact on the productivity and effectiveness of a business, and we want to support colleagues in looking after their own health and wellbeing. At LiveWest we organise an annual wellbeing calendar of events and campaigns. These initiatives provide useful information, guidance and resources to support colleagues with their physical, financial and mental wellbeing. Our Wellbeing champions actively help organise and promote wellbeing and signpost colleagues to appropriate support services.
Cycle to work scheme
The cycle scheme enables our colleagues to buy a bike tax-free, saving at least 23% of the cost. It is completely hassle free with 12 or 24 months of payments coming directly out their monthly salary through salary sacrifice.