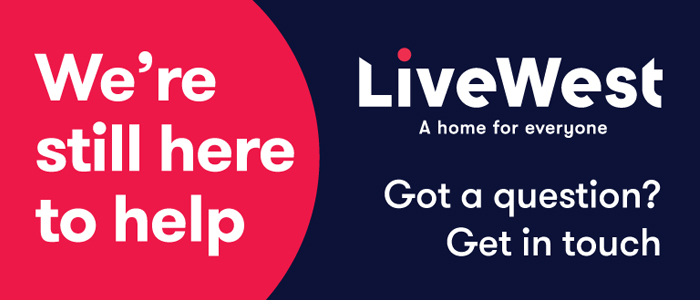 ​
Can I still purchase a LiveWest home?
We understand that purchasing a new home or getting onto the property ladder is an exciting time that can make a real difference to the lives of our customers. For this reason, our new home applications remain open, and we will endeavour to help all customers find their dream home, even at this uncertain time.
Virtual Viewings
We are able to provide customers virtual viewings for many of our current available new homes which are ready to move into. You can arrange a viewing with one of our team, once booked you will benefit from a full virtual experience when you can view the home via video and meet with a sales consultant all virtually, and find out all about the home, development and how to proceed with buying a shared ownership home and getting your foot on the ladder.
Our virtual viewings will give you the experience of what your new home could look like, and will also give you the opportunity to ask as many questions as you like while being walked through the property. Our sales consultants can also show you the brochure and site plans too as well as help you apply. These are proving very popular so booking in advance is recommended.

You can view all of our shared ownership homes here.
Contact our sales team via email, Skype, or phone call to talk through any questions.
What happens if I am in the middle of purchasing a property?
I've already got a mortgage in principle (MIP) or mortgage offer:
Most lenders are still proceeding with agreed lending, so if you already have a mortgage offer in place then this will not be withdrawn. Many mortgage offers are also being extended where necessary, and existing mortgage applications already made, in most cases will continue. Your specific mortgage terms however will depend on the lender you are with at either application or mortgage offer stage. In order to confirm the current status of your application, please contact your financial advisor or mortgage lender.
I'm still waiting for my mortgage valuation:
If you have not yet had a mortgage valuation for the property you are purchasing, the vast majority of these are currently on hold due to health and safety restrictions, and therefore this will add an unavoidable delay to your purchase. Some lenders are carrying out desktop valuations. Please speak to your financial adviser to see how this affects your application.
I have already reserved my LiveWest home:
We are keen to help all customers who have currently reserved new homes, to give them peace of mind that their dream home will remain reserved and they can proceed further with their sale when we are in a position to do so.
If this applies to you, please rest assured that our aim is to reserve your new home for you until it is safe for you to exchange and complete. You can speak to your sales consultant for further information about this.
How is mortgage lending being affected by Covid-19?
During lockdown, the UK mortgage market underwent a partial lockdown in lending to new customers or offering to those with small deposits. However, as of 18th May 2020, Mortgage lending is slowly returning back to normal. Research from Smart Money People has found that 77% of mortgage brokers believe that mortgage lending will recover to pre COVID-19 levels within 9 months, while 51% believe it will happen within 6 months.
Will I still be able to obtain a mortgage?
Some lenders are now offering mortgages at a lower loan to value for the time being, which may suit current homeowners looking to sell who have equity in their current property, or those with larger deposits. However, in recent weeks, we have seen lenders such as Halifax and Nationwide returning to 85% loan-to-value ratio (LTV) for home movers including first time buyers which is great news for our new customers. As well as this we know that NatWest are also continuing to offer existing members who are moving home with an up to 95% loan to value, perfect for those looking to upsize or downsize from their current homes.
If this doesn't suit you, please be rest assured that both mortgage and financial advisors are still working to find customers the best mortgage deals with what is available, and although some lenders will be partially reducing their services, there will still be products on offer that can meet different lending requirements and deposit amounts.
We can provide advice about mortgage advisors who will be happy to help you navigate through the list of available lenders and mortgage products on offer at this time. Call our team today to find out more on 01752 856 037 or email newhomes@livewest.co.uk.
LiveWest are here to help you move over the coming months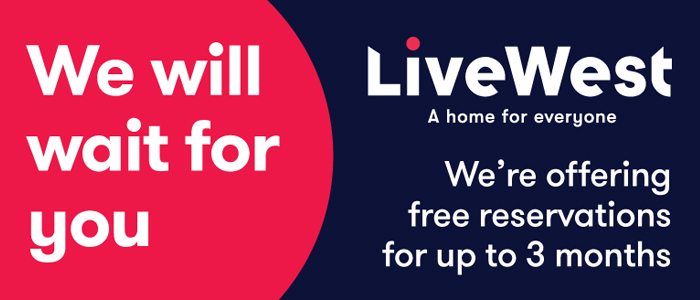 If you want to reserve a property with us, we will hold new home reservations for those experiencing a delay in obtaining a mortgage in principle or a key facts illustration due to the current lender situation. We hope that this will help you to still achieve your aspiration of owning a home, and will enable all of our customers to start to plan for their new home when life returns to normal.
We are also waiving our reservation fees on all of our new homes for the remainder of April, May and June. This is to ensure that those undergoing temporary financial worries can still get onto the property ladder, downsize, upsize or get foundations in place to build a family home and will not miss out on our fantastic properties in the meantime.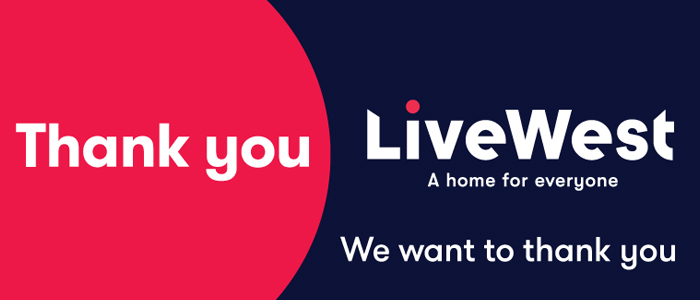 We are offering a gift for all key workers when they move into their new home as a way of saying thank you for their hard work, dedication and selflessness throughout these difficult weeks. For all our customers completing on their purchases in the coming weeks we will also be providing Love2Shop vouchers at completion, just to make settling in a little bit easier and to thank you for your understanding during this time.
If you have any questions, please contact us. We're here to help.